How to choose the Best Coating System
For selecting the most appropriate coating system, different criteria should be taken into consideration, such as:
Maintenance type and strategy (predictive or corrective)
Wear resistance and thickness of coatings
Mechanical properties of coatings (pressure, impact, temperature)
Corrosion resistance of coatings
Surface position during the coating procedure
Amount of heat input during coating
Necessity for preheating or postheating
Repairability of coatings
Price/efficiency ratio, economic priorities and specific needs are other important criteria for decision making.
Furthermore, for repair coating it is of interest to know if dismantling is necessary or if in situ repair is possible.
Coating selection: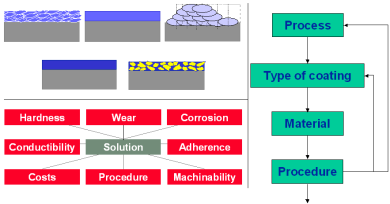 Procedure for coating selection
Wear mechanisms
Friction / adhesion
Abrasion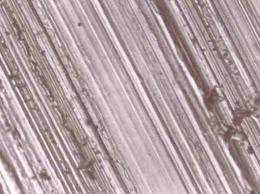 Abrasion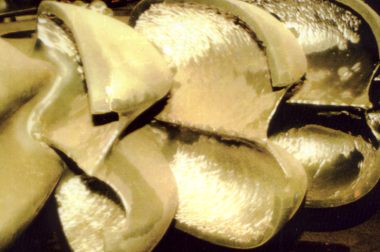 Erosion: Heavily worn Pelton wheel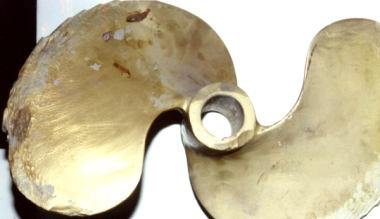 Cavitation: Agitator propeller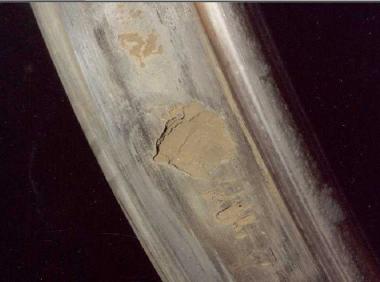 Surface Fatigue: Tread of wheel (railway)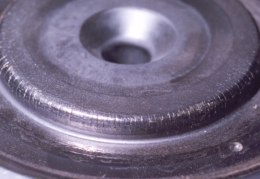 Combined wear: Hot working die
Systematic wear analysis
Design properties
Base body (initial stage)
Opposing body / Intermediate body
History
Base body (final stage)
Special parameter / properties
Corrosion mechanisms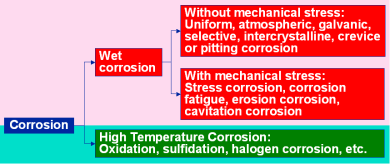 Different types of corrosion
Wet corrosion - without mechanical stress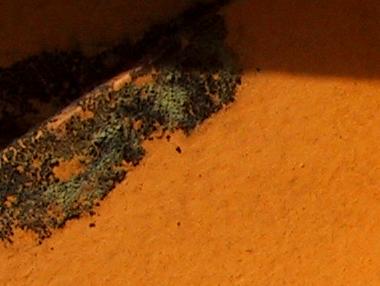 Uniform corrosion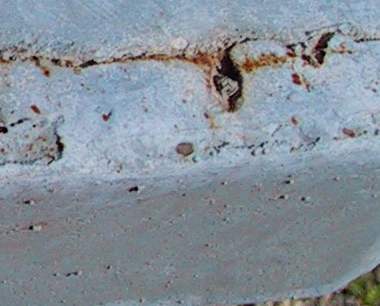 Crevice corrosion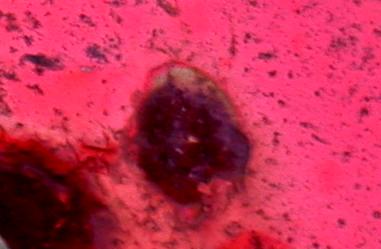 Pitting corrosion
Wet corrosion - with mechanical stress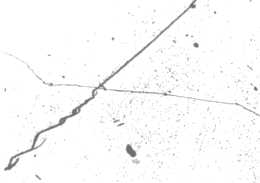 Stress corrosion,
Microsection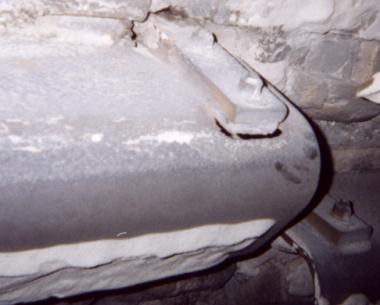 High temperature corrosion
combined with erosion,
Stainless steel,
Drying plant - Cement work
Hardness test
The hardness tester forces a small sphere (Brinell, HB), a diamond pyramid (Vickers, HV) or a cone (Rockwell C, HRC) into the surface of a metallic material.


Hardness tests
Tensile strength
N/mm2
Vickers
HV
Brinell
HB
Rockwell C
HRC
720
225
214
---
800
250
238
22.2
880
275
261
26.5
985
300
285
29.8
1125
350
333
35.5
1290
400
380
40.8
1485
460
437
46.1
1665
510
----
49.8
1845
560
----
53.0
2039
610
----
55.2
2180
650
----
57.8
------
700
----
60.1
------
800
----
64.0
------
900
----
67.0
Thermal conductivity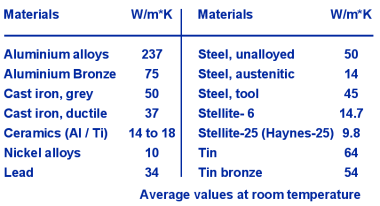 Thermal conductivity
For further information, on-site training, technical advise or project management, please do not hesitate to contact us.