Un amico è come il sole: che tu lo veda o no, c'è sempre !
4th World Congress on Maintenance


4th World Congress on Maintenance
24 to 26 November 2008,
Haikou (Hainan), China
The congress
Haikou, Hainan - China was the site of the 4rd World Congress on Maintenance. During three days 200 participants from more than 30 Countries and 5 Continents shared their perspective on how to reach new objectives.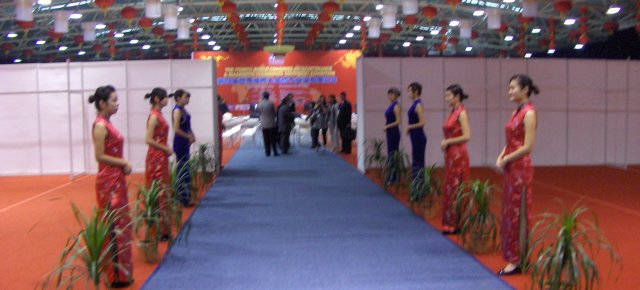 Welcome to the Opening Ceremony.


Participants just before the Opening Ceremony.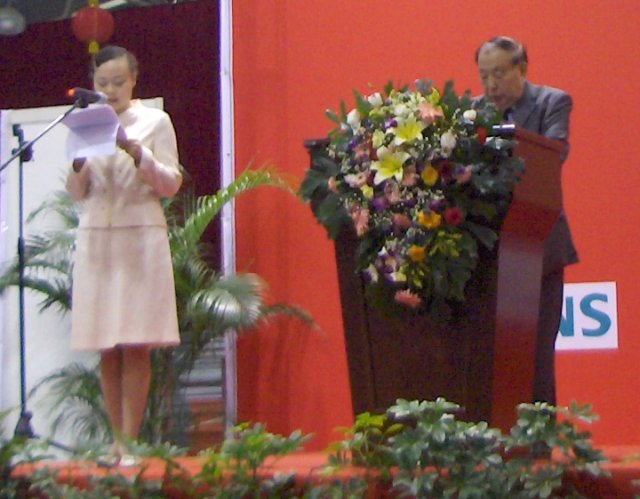 Opening by Professor Xu Binshi, Vice President of CAPE and Member of the Chinese Academy of Engineering.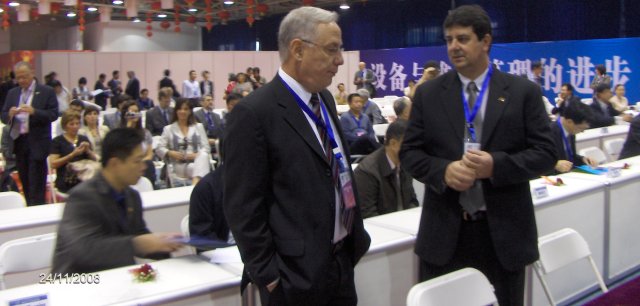 José Eduardo Lobato, President ABRAMAN (right) and Athayde Ribeiro Tell, Sectretary ABRAMAN.


All participants together in front of the Congress Center.
Workshops
During the Congress, Expert Teams were set up to focus on progress, innovation and sustainable development for strengthening the role of maintenance.
Global issues:
• Green maintenance and remanufacturing
• Health, safety and environment
• Energy efficiency
• Training, qualification and certification
Management and Advanced Technologies:
• Repair techniques
• Dependability
• Maintenance strategy and management
• Maintenance information and knowledge management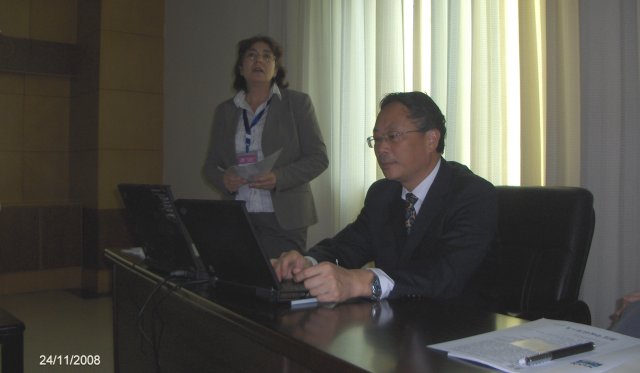 Cathrin Plate, Fraunhofer-Institute for Factory Operation and Automation IFF, Magdeburg – Germany
OPTIMIZING MAINTENANCE PROCESSES WITH RFID AND RELATED KNOWLEDGE MANAGEMENT.
Closing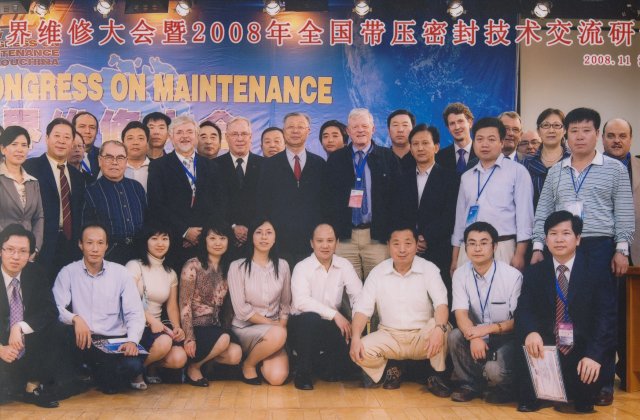 A great event coming to its end.
Center: Mr. Chen Yuping, Vice President and Secretary-General CAPE.
Haikou Common Declaration of The World Congress on Maintenance
November 26th, 2008 Haikou, China
As a symbol of human wisdom and national image, equipment bears witness to human progress and showcases the world's development. As a close friend of human, equipment and human are as dependent on each other as the jowls and the jaws. Equipment and life, equipment and family, equipment and health, equipment and emotion, equipment and wealth, equipment and harmony, equipment and culture, equipment and technology, equipment and undertaking, equipment and society, share countless ties and links, weal and woe. In another way, due to the omnipotent of modern equipment, human has been realized traveling, ranging from the five continents, four oceans, multidimensional universe, wonderful colors and splendid shows.
Meanwhile, nowadays, as advanced equipment develops rapidly, management and maintenance of it had gone beyond the original coverage. Equipment maintenance and management ensure normal operation of hi-tech equipment, and guarantee safety of life and wealth, realize undefeated and competitive enterprises. In a word, human and equipment are pacing forward shoulder by shoulder striving together. Therefore, "Science, Progress, Creativity, and Development" has become the permanent theme of the World Maintenance Community.
However, due to the great complexity of the task, different countries have seen uneven development in equipment management and maintenance. To envision the future, we still have a long way to go.
To this end, we pledge to following missions:
1) Establish some professional committees to push the progress of different maintenance fields;
2) Set up a financial institute to built a fund of the future activities;
3) Conduct a common training programs and courses to suit different maintenance training cases as the common welfare of world maintenance;
4) Contribute directly to the establishment of a set of international standards for equipment management and maintenance (KPI);
5) Help channel resources and expertise to regions and countries where equipment management and maintenance is relatively weak;
6) Improve human security, environmental protection through better maintenance, from strategy to technology;
7) Protect intellectual property in promoting technological innovation; and
8) To help the enterprises conquer the financial crises by excellent maintenance.
It is our conviction that as long as efforts are made from all countries and races bound together by our shared vision and common mission, as long as we purify our souls with humanity, we will move towards the fulfillment of our goals and our ongoing undertakings, conquering one and another summits.
Diagnostic Techniques Equipment Exhibition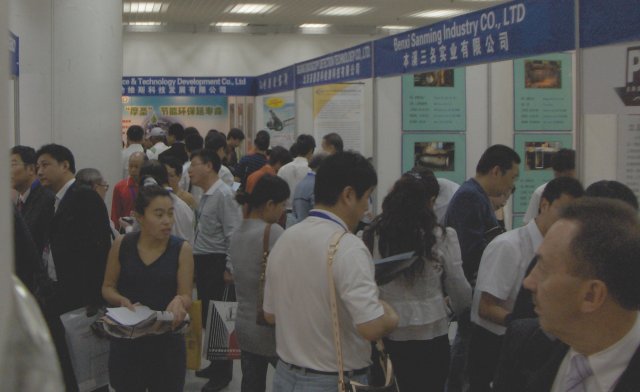 Much interest for new technology and re-manufacturing techniques.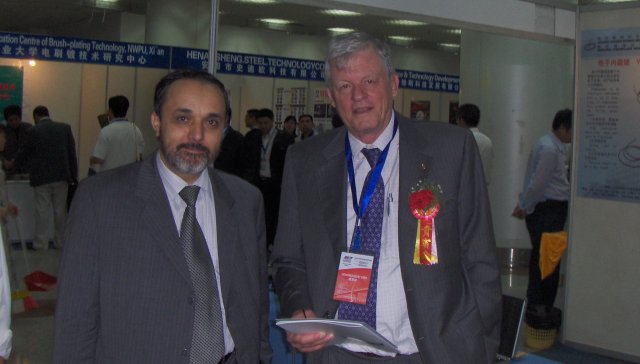 Prof. M. Tahiri, Marocco and Guido Walt, Switzerland.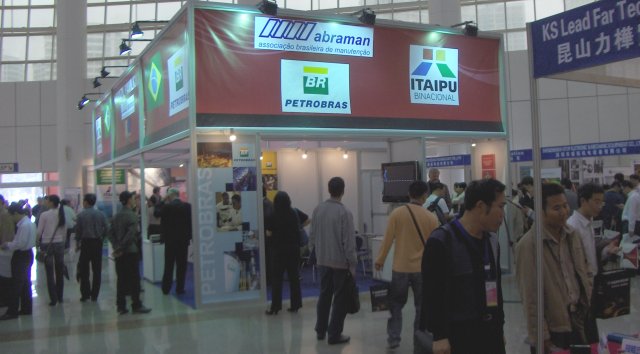 ABRAMAN booth.
Industrial visit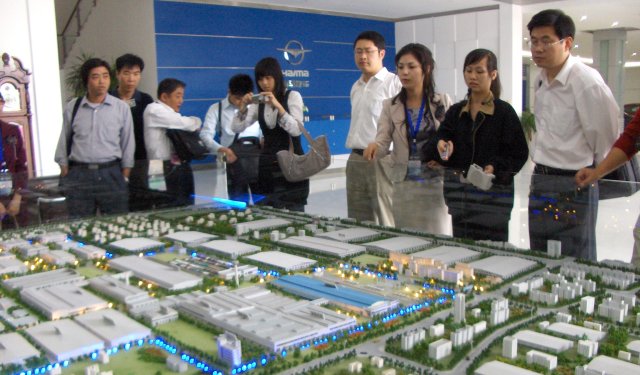 Visit of FAW Haima Automobile Co. Ltd. - One of the top 500 Chinese enterprises.
Located at Haikou city and covering a land area of 1 million square meters, FAW Haima Automobile Co., Ltd is jointly shared ba China FAW Group Corporation, Hainan Automobile Group and Hainan provincial government.
Welcome Dinner and Award Evening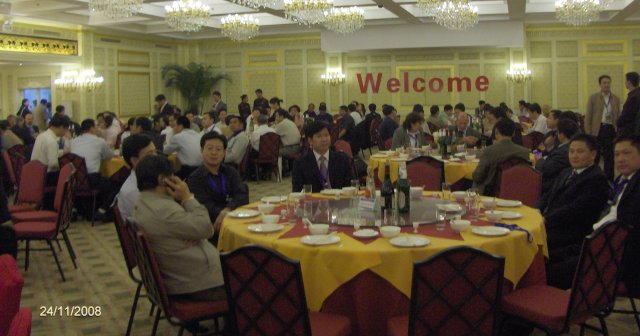 The Welcome Dinner - a real Come Together Party.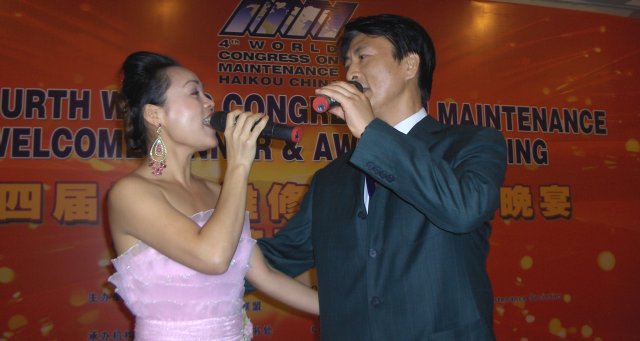 Outstanding performence: Mr. Liu Gang, Vice President of Hainan Association of Plant Engineering.
Presse release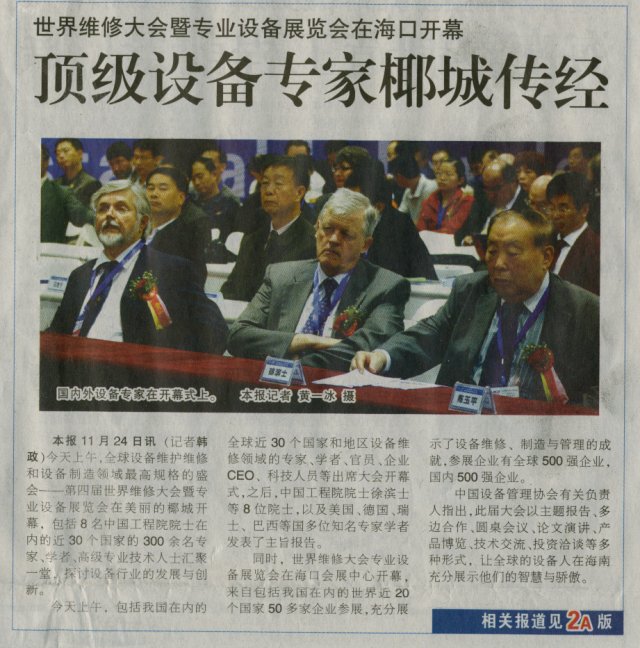 Haikou Evening News.
Time out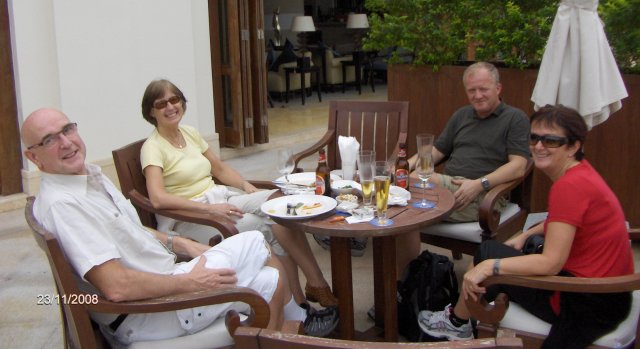 The Norwegian Delegation near the Swimming Pool.
Letter of appointment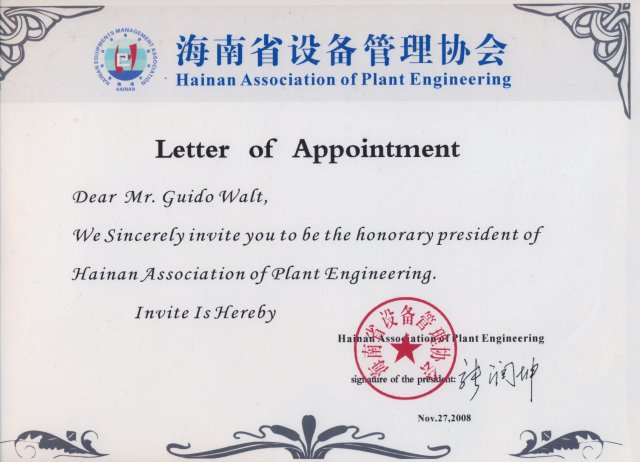 Letter of Appointment.
History and Outlook
In 2002 ABRAMAN inaugurated the First World Congress on Maintenance in Bahia (Brazil).
In 2004, Curitiba - Paraná (Brazil) was selected for the Second World Congress on Maintenance (see Highlights 2004).
In 2006, The World Congress on Maintenance started to turn around the world. Euro-Maintenance and the 3rd World Congress on Maintenance run together in Basel, Switzerland (see Highlights 2006).
In 2008, the 4th World Congress on Maintenance arrived in China.
In 2010, Argentina will be the selected place for the World Congress on Maintenance.
3rd World Congress on Maintenance: Photo gallery

Guido Walt
Honorary President of Hainan Association of Plant Engineering.
OMAINTEC 7 - Conference and Exhibition
The 7th International Operation and Maintenance Conference in the Arab Countries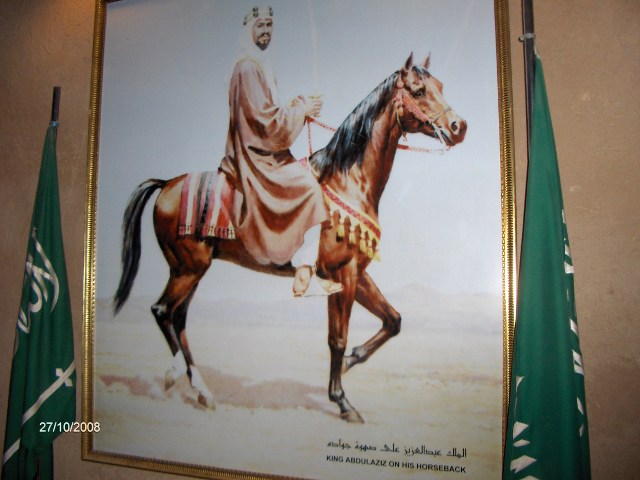 King Abdulaziz on His horseback
26 to 29 October 2008
King Faisal Conference Hall
Riyadh Intercontinental - Saudi Arabia
Under the Patronage of H.R.H. Prince Sultan Bin Abdulaziz Al Saud.


The entrance hall
TOPICS :
• Operation & maintenance of electricity facilities
• Operation and maintenance of desalination plant
• Building maintenance
• Transportation and municipal facilities
• Telecommunication systems and electronic systems
• Consultancy in maintenance works
OMAINTEC brought together the regions engineers and specialists and provides opportunities in promoting exchange of experience in developing and increasing performance and identifying national experiences.
The conference gave also an opportunity to identify engineering services in the operation and maintenance domain with increased development meaning to confront future challenges, in spite of the decrease of resources and allocated operation and management budgets.
For this purpose, worksheets were presented by a number of experts under the slogan "World Class Maintenance".
Arab News - October 2008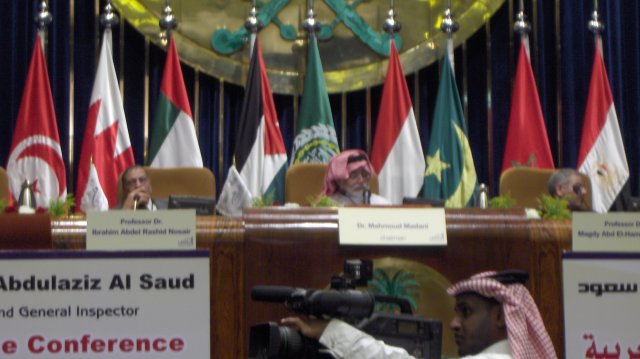 Plenary session chaired by Mr. Mahmoud A. Madani, King Faisal Specialist Hospital & Research Centre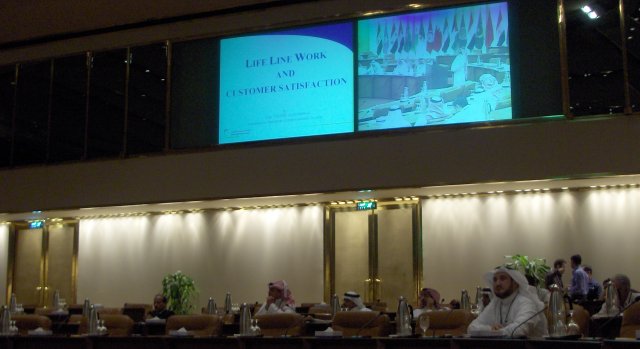 Parallel session on Operation and Maintenance in Electrcity Facilities
Site visit: King Khalid Military City - Hafr Al-Batin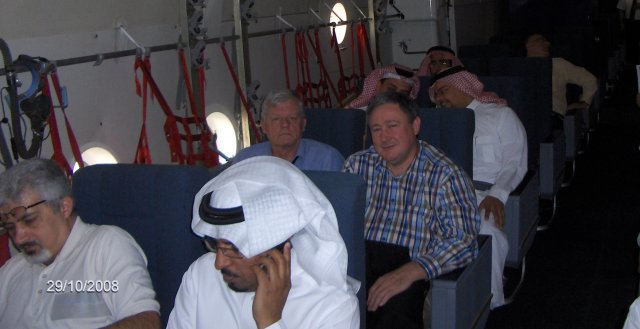 Flying to King Khalid Military City - Hafr Al-Batin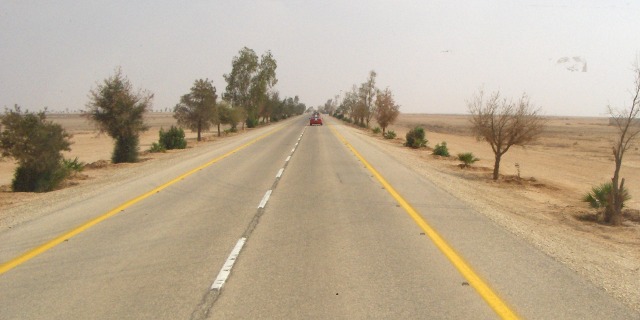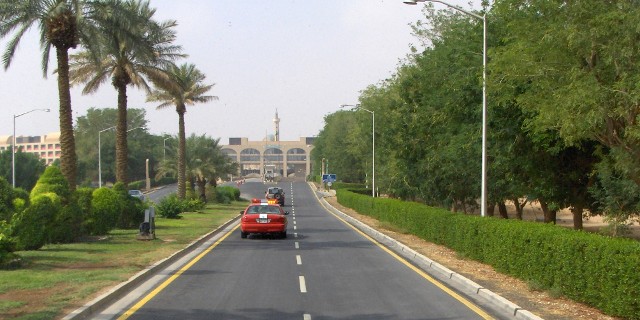 Road from the airport to King Khalid Military City - Hafr Al-Batin.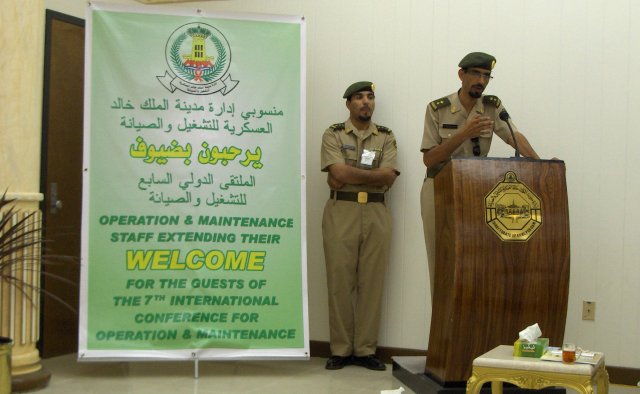 Welcome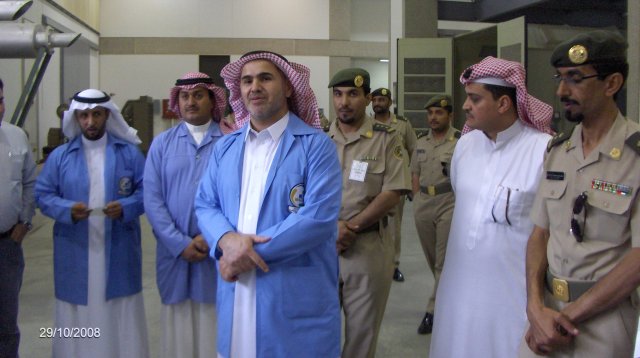 Presentation of the new training center.
EFNMS-Meetings
10 and 11 October 2008, Vienna - Austria


Emperor Franz Joseph
Maintenance-Campaign 2010 of the European Agency for Safety and Health at Work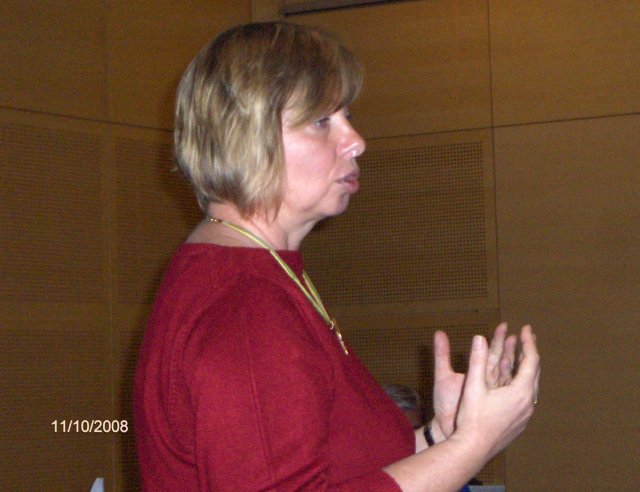 Mrs. Joanna Kosk-Bienko from the European Agency for Safety and Health at Work
1. Prevention of harm during maintenance (to maintenance personnel)
2. Prevention of harm through maintenance (to end users)
3. Prevention of harm resulting from mainenance (to stakeholders)
4. Prevention of harm in maintenance by design
5. Procurement of maintenance.
Pan European Workshop on Maintenance Management
Education and Training
12 September 2008
Villa Montalto
Università degli Studi di Firenze, Italy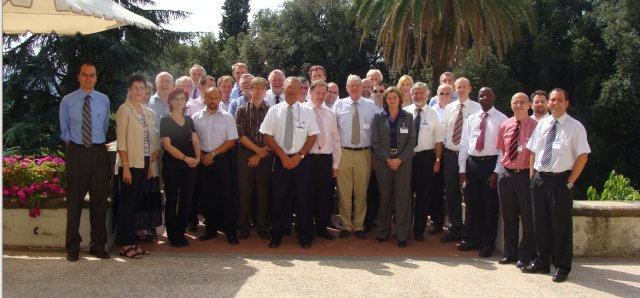 Professors / participants from 16 Universities / 15 Countries
Leonardo da Vinci project "EuroMaint"
EuroMaint started in December 2006 and will conclude with this proposed workshop.
EuroMaint was covering the following topics:
• Listing the required professional and general competences of engineers and managers involved in the maintenance process - International consensus on the list.
• A definition and procedure for a Personal Development Plan.
• Gathering educational materials.
• Integration of training in the European Qualification/Certification-System.
This project has been carried out by several European universities, a variety of National maintenance societies and The European Federation of National Maintenance Societies (EFNMS).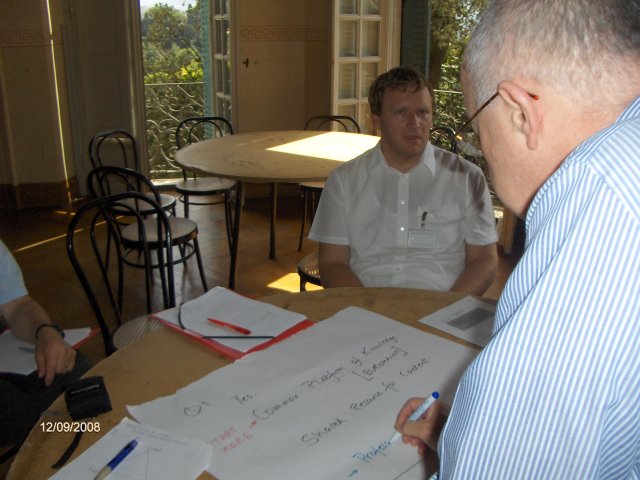 Workshop: Lauri Power, Robert Gordon University Aberdeen, is writing down the results.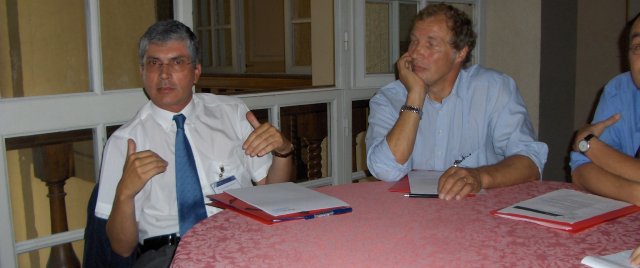 Workshop: left, PhD Bernardo Tormos, Universidad Politécnica de Valencia, is pointing out.
Results of the workshop:
The door was opened for collaboration within a European network.
A European Expert Team in the frame of the European Training Committee EFNMS will be set up.
A booklet of 96 pages was published and distributed during the event.
ISBN 978 90 813466 1 0,
Hogeschool Utrecht University of Applied Sciences, Utrecht
European Federation of National Maintenance Societies vzw, Brussels
EuroMaint team:
Z. Ales, N. Bela, J.T. Bjerg, G. Bettini, A. de Bruin, I. Drstvensek, E.M. Eweg, J. Franlund, J. Gaspersic, P. Grondahl, T. Hladik, C. Jaliu, K. Knol, H. Klemme Wolff, V. Legat, A. Miksa, A. Maciga, H. Overgaard, M.C. Oudshoorn, C. Pandell, L. Power, S. Ulaga, W. Vancauwenberghe, R. Versuis, I. Visa, G. Walt, S.A. West, A. Wilson, T. Zaal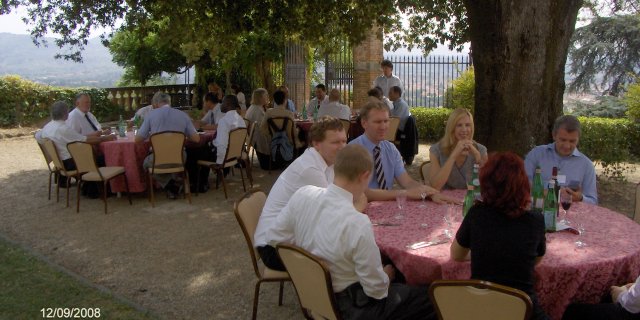 Lunch in the garden of Villa Montalto
Many thanks to Gianni Bettini for the hospitality
Mrs. Erlijn Eweg, EuroMaint Project Manager, University of Applied Science Utrecht, NL
Mr. Guido Walt, European Training Committee EFNMSvzw.
International Symposium on Sediment Management
09 to 11 July 2008
Lille, France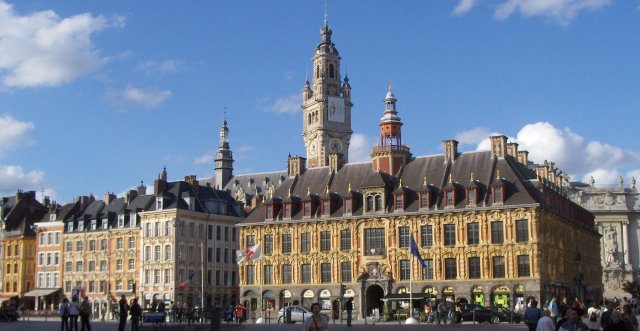 Lille
Statement
"A lot of water contamination and pollution of marine sediments is due to bad maintenance in the neighborhood. Several industrial stakeholders should be aimed to reduce their specific output polluted by heavy metals, hydrocarbons and others.
Preventive information, training and education are important tasks for implementing an environmental liability, based on legal obligations."
Guido Walt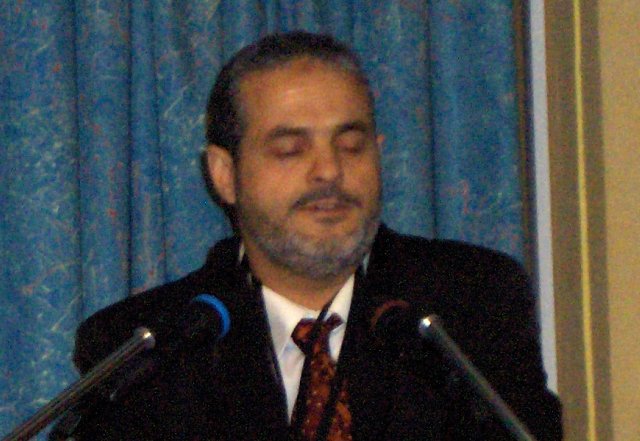 Prof. N.E. Abriak (FR): "For many decades, waterways have been exposed to a wide variety of Contaminants."


Mr. D. V. Borole (IN): "National Institute of Oceanography is in a process of building a data bank on the coastal sedimentation."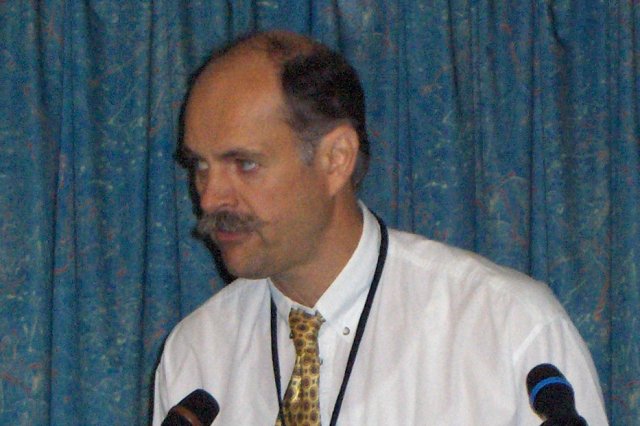 Juergen Thomas (DE): "The increasing need for both environmental dredging and pre-treatment of contaminated sediments requires innovative sediment treatment strategies."
Guido Walt,
Member of the Scientfic Committee
CEN TC 319 WG 8 Maintenance Management
03 and 04 June 2008
4nd meeting
Colegio de Ingenieros Industriales de Cataluña
Barcelona


Coming from the sky (version 1).


Coming from the sky (version 2).


The CEN TC 319 WG 8 team.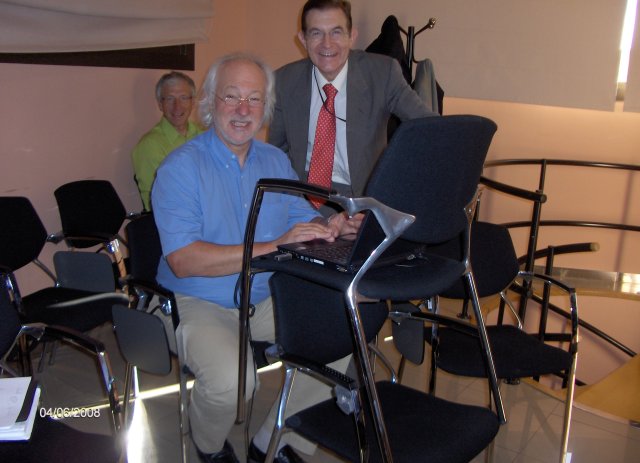 Engineering and design.
EuroMaint - Leonardo Da Vinci Project
30 May 2008
6th meeting
Hogeschool Utrecht
Utrecht


Erlijn Eweg, Project leader
Hogeschool Utrecht


The good fellows!
General Assembly MFS 2008
35th General Assembly 2008
17 April 2008, Kursaal, Bern


The casino athmosphere
EuroMaintenance 2008
08 to 10 April 2008, Brussels Expo, Belgium


Atomium - built by the Architect André Waterkeyn in 1958 for the Universal Exhibition.
Opening: 17 April 1958


Joel Leonard, "Maintenance Evangelist", US.
Selected statements during the Congress:
. The backlog of deferred maintenance is enormous.
. Do not share problems, share solutions!
. We need to report what we are doing.
. Training is an investment.
. Maintenance should be considered as "COOL".
. Maintenance must be linked to Environment, Energy, Safety.
. Green Maintenance - the New Trend!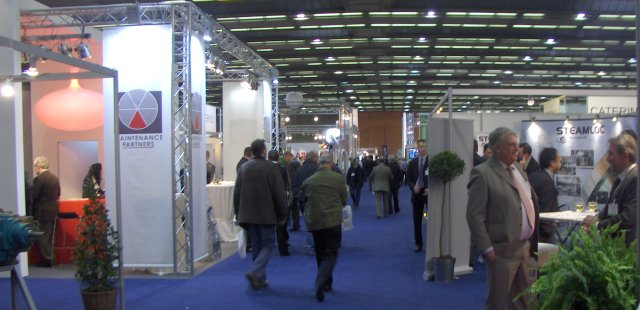 "EASYFAIRS MAINTENANCE".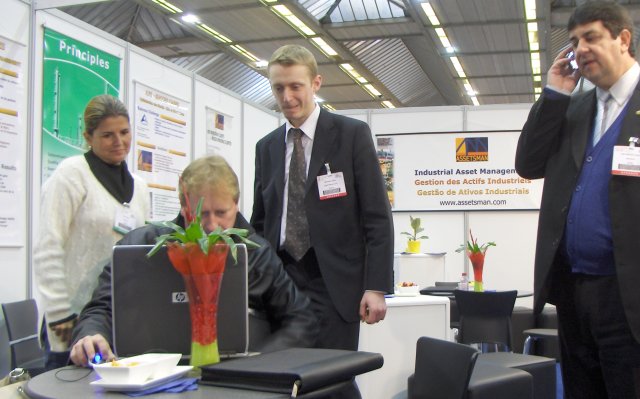 ABRAMAN's booth at the Maintenance Fairs.
On the right: José Eduardo Lobato, President ABRAMAN, BR
4th World Congress on Maintenance
24 to 26 November 2008, Haikou (Hainan), China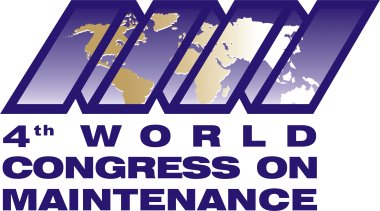 Preparatory Conference of the
4th World Congres on Maintenance, Haikou (Hainan)
09 to 14 March 2008,
Beijing and Haikou (Hainan)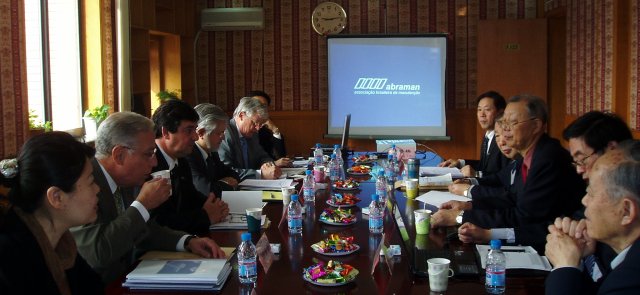 First meeting in Beijing
Congress focus: Progress, innovation and sustainable development.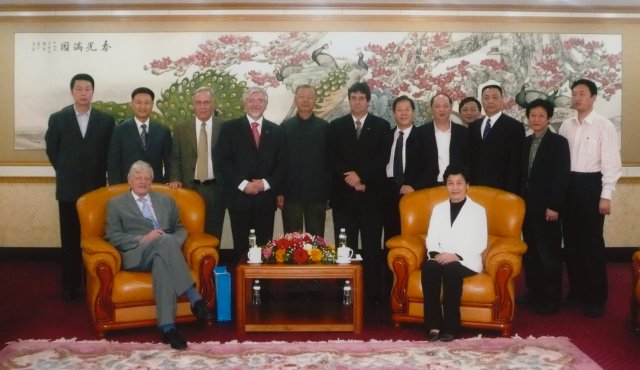 Welcome in the Town Hall, Haikou.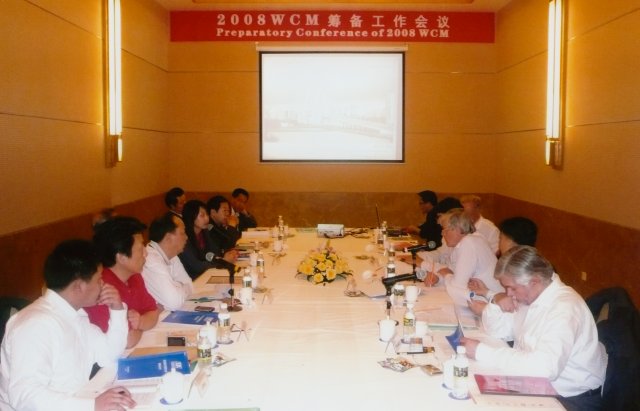 Preparatory Conference, Haikou.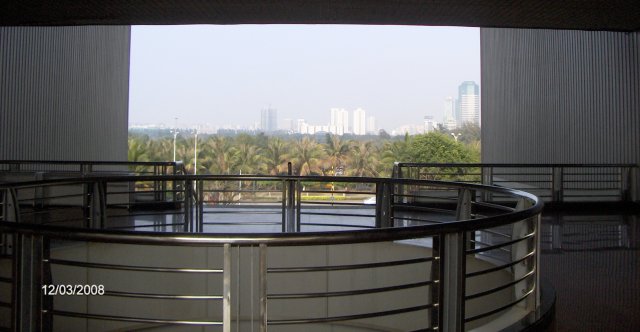 The Congress Center of Haikou.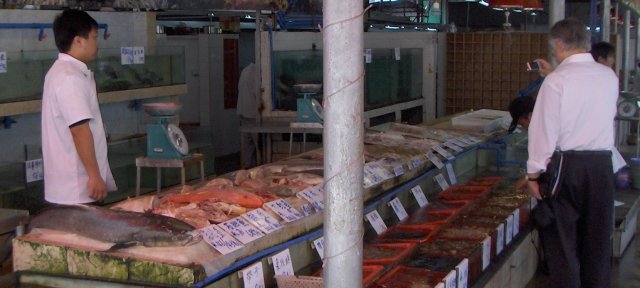 Traditional kitchen of Hainan.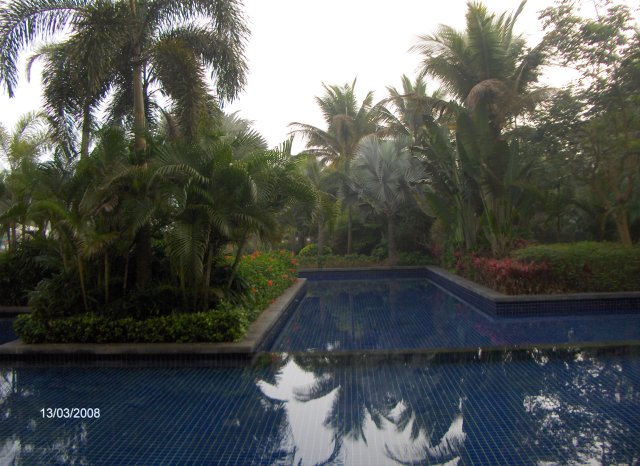 Swimming pool with warm springs, The Sheraton Hotel (Head quarter), Haikou, CN.
EFNMS-Meetings
15 and 16 February 2008, Brussels - Belgium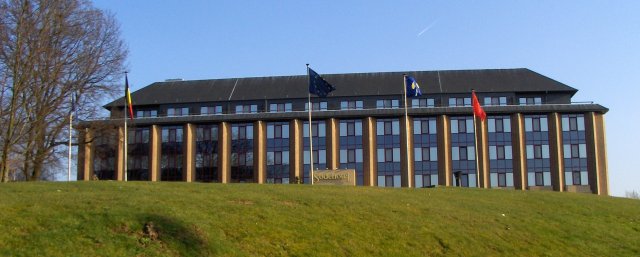 The Conference Center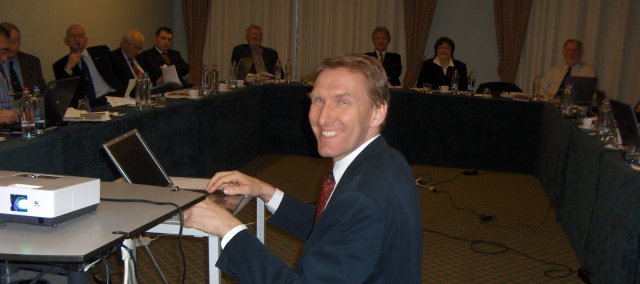 Reinhard Korb (AT) is summarizing the results of his working group
CEN TC 319 WG 8 Maintenance Management
11 and 12 February 2008
2nd meeting
Stockholm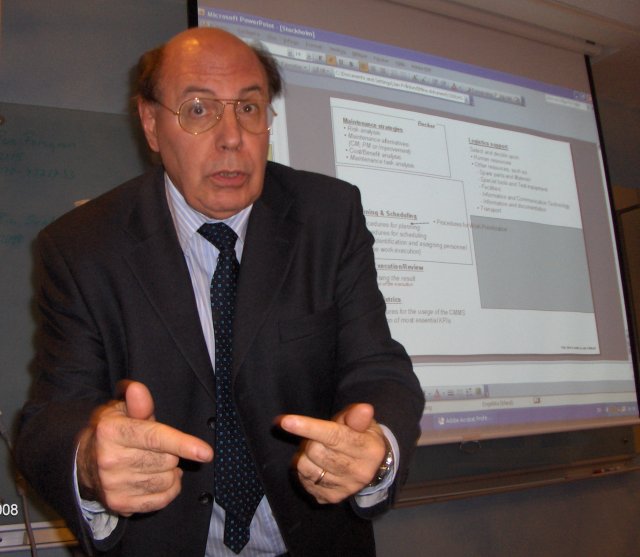 Mr. Franco Santini (IT) explaining the role of the Technical Specification
on Maintenance Management (in progress).
MFS Training Days 2008 and
easyFairs - Maintenance Schweiz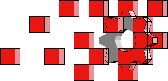 23 and 24 January 2008
Congress Center - Basel and
Hall 4.1 Basel Fair
Switzerland
The Training Days 2008 focused on Health and Safety Management and Dependability Management.
Training-Parcours
Techno-Parcours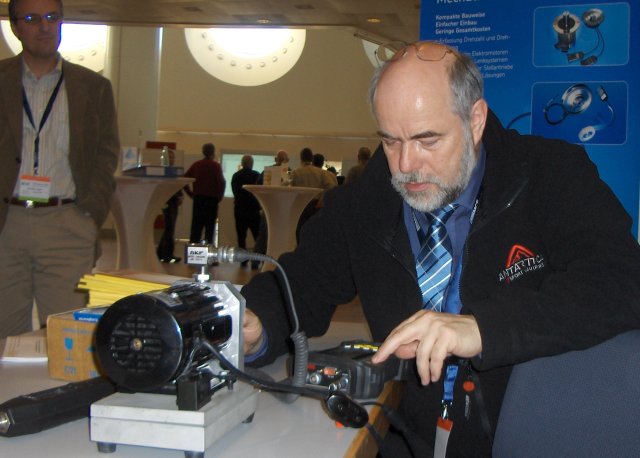 Frequency Spectrum Analysis:
For improving availability and dependability.
Joe Gorsatt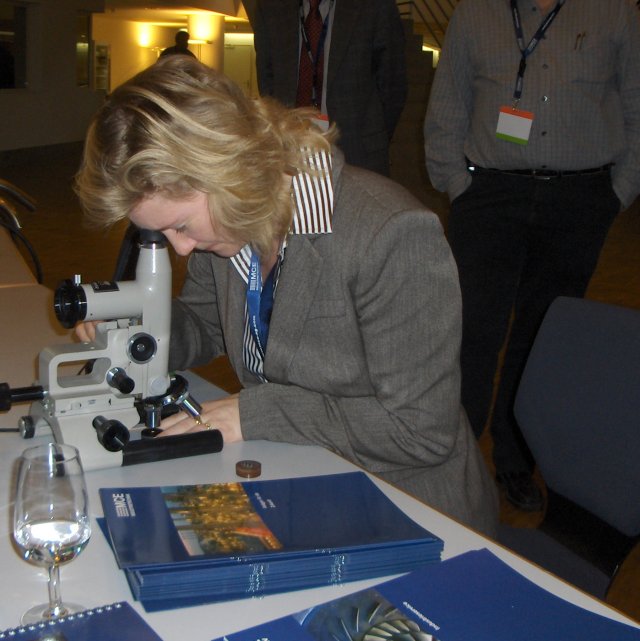 Non Destructive Testing:
For Condition Based Maintenance.
Melanie Fischer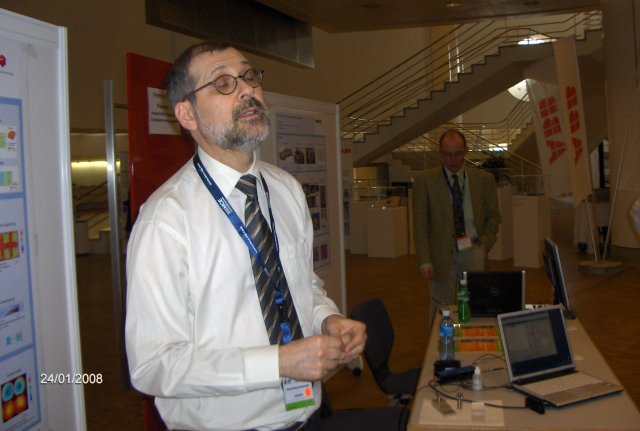 Ultrasonic Testing:
For precise measuring of cracks, porosities, inclusions and lacks of bonding.
Dr. Sc. Nat. dipl. Physiker ETH Jürg Neuenschwander
Health and Safety-Parcours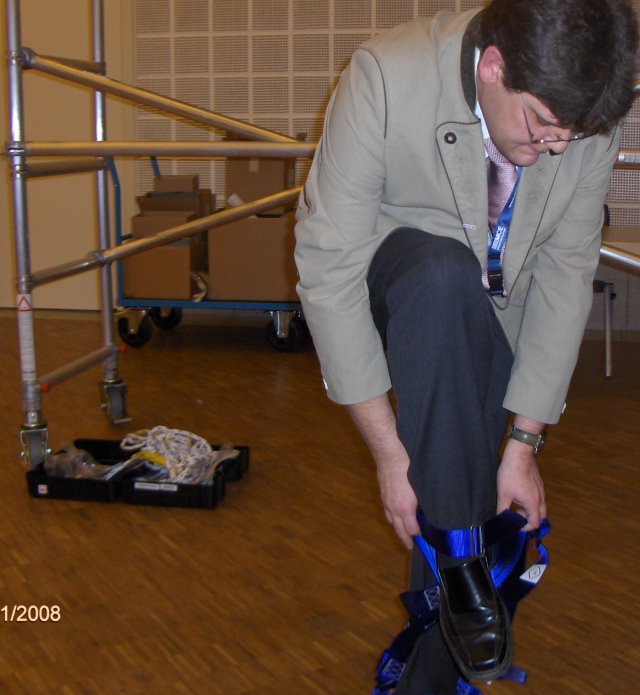 Ladders and scaffolds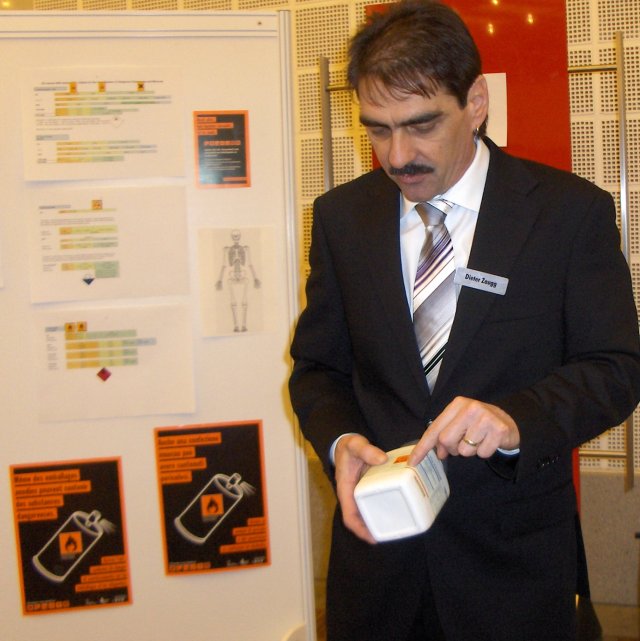 Dangerous Materials and Waste Management.
Dieter Zaugg
Plenum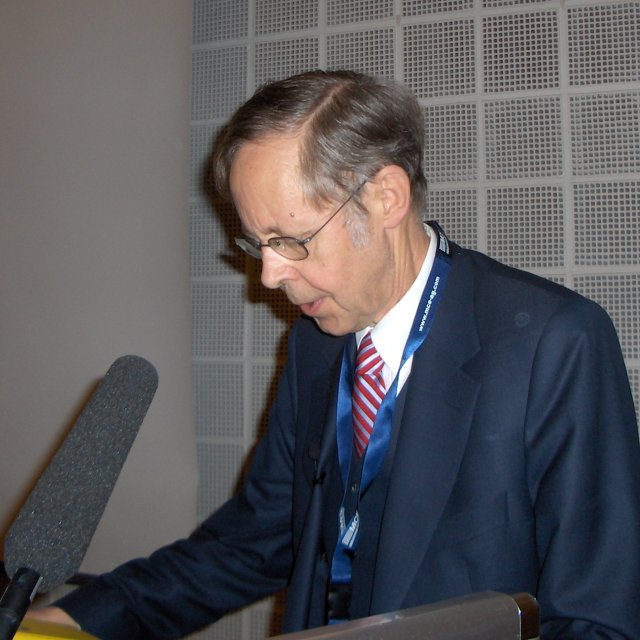 EC Machinery Directive
Prof. Dr. Theodor Bühler
Guido Walt
Congress Manager
EuroMaint - Leonardo Da Vinci Project
17 and 18 January 2008
5th meeting
Praha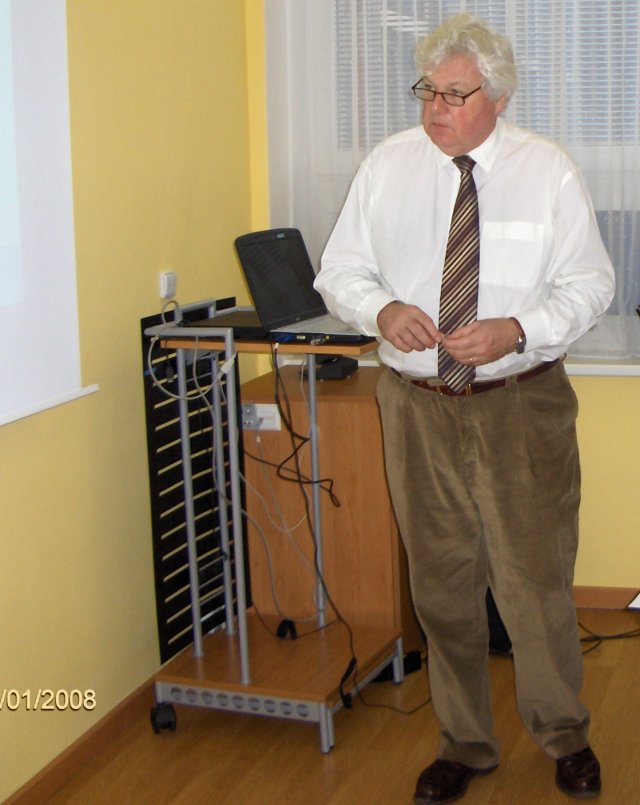 Tim Zaal, Project leader of Work Package 3
Hogeschool Utrecht
Master in Maintenance Management
A. Business Administration
An organizations' approach to the operational capability of its assets starts in the Boardroom.
B. Asset Management
Asset Management builds the relationship between the physical asset management and the corporate objectives and strategies.
C. Integrity Management
Integrity Management is based on assessing the potential for unwanted events, and then controlling their risk of occurrence.
D. Maintenance Management
The conditions for managing the maintenance response are now better than ever before. Improvements in technology and advances in the training and development of people, for example, have all contributed.
E. Continuous improvement
It focuses on the issue which add most value to the exercise.
F. Information Management
Information management strategies are required both to ensure compliance with the legal needs and to operate the business.
G. Leadership, Human Resources and Organization
It is concerned with all aspects of the organization of the people who contribute each day to the upkeep of the corporate physical assets.
H. Academic Skills, Personal Skills and Social Competences
Clearly, managing the activities described in Section A to I requires a person with wide range of attributes.
Text: Alan Wilson, WP 6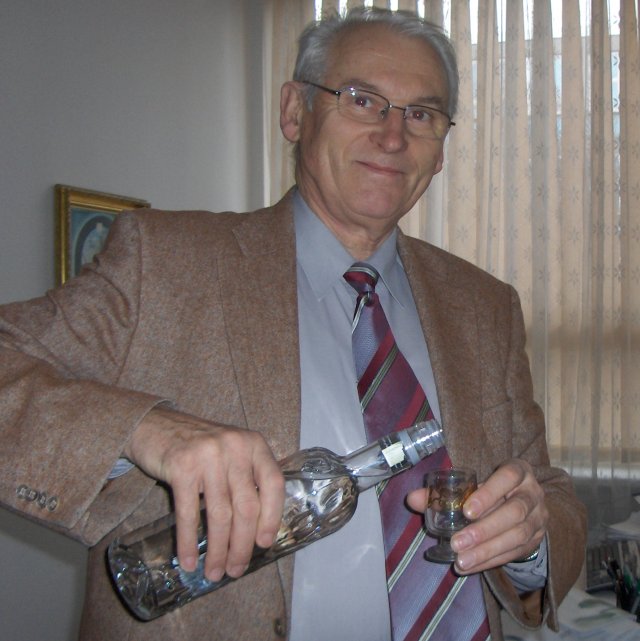 Prof. Vaclav Legat
Clear Water Revival
For further information, on-site training, technical advise or project management, please do not hesitate to contact us.