Un amico è come il sole: che tu lo veda o no, c'è sempre !
OMAINTEC - 16th International Operations and Maintenance Conference in the Arab Countries
18 to 20 November, 2018, Intercontinental Citystars Hotel, Cairo - Egypt.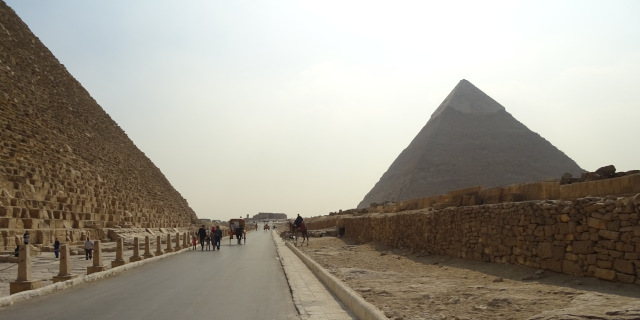 The pyramids at Giza
Opening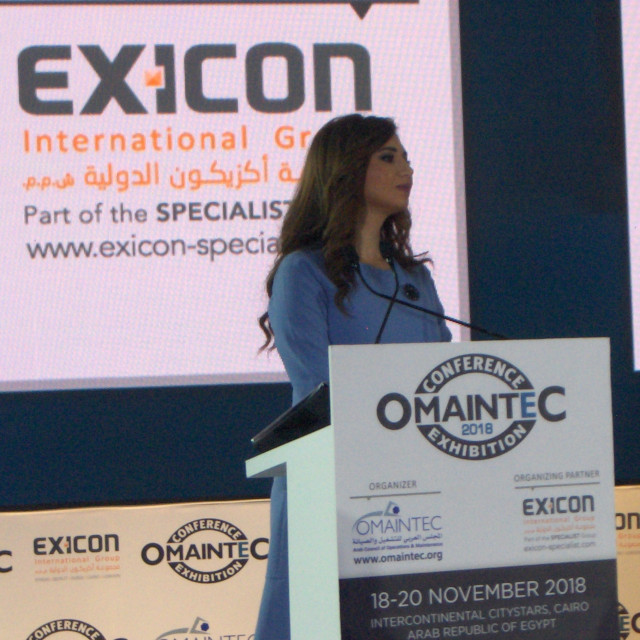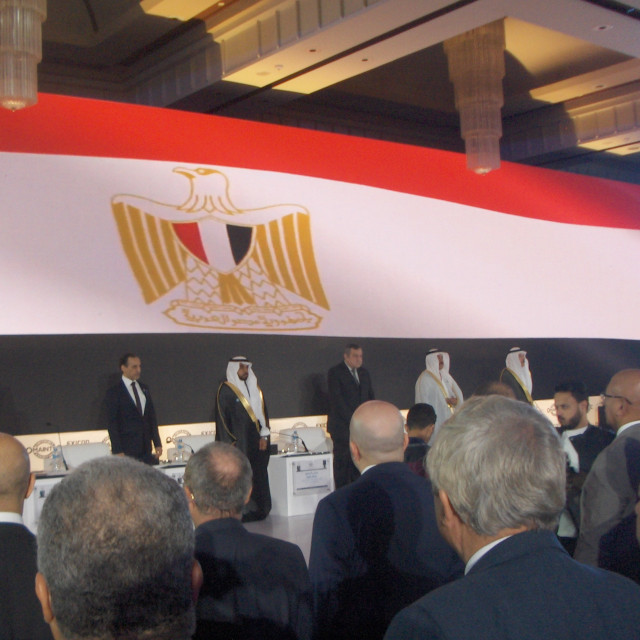 Recitation from the Holly Quran.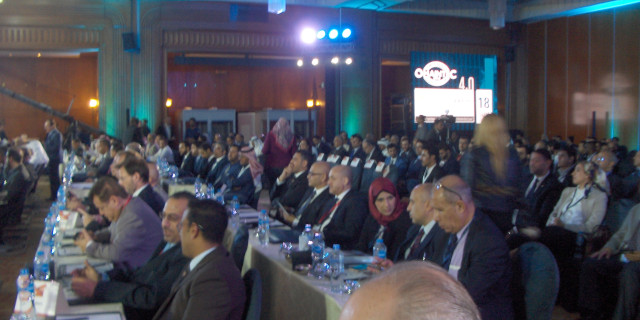 Participants.
Session Keynote speakers
Chairman: Dr. Alan Wilson (UK)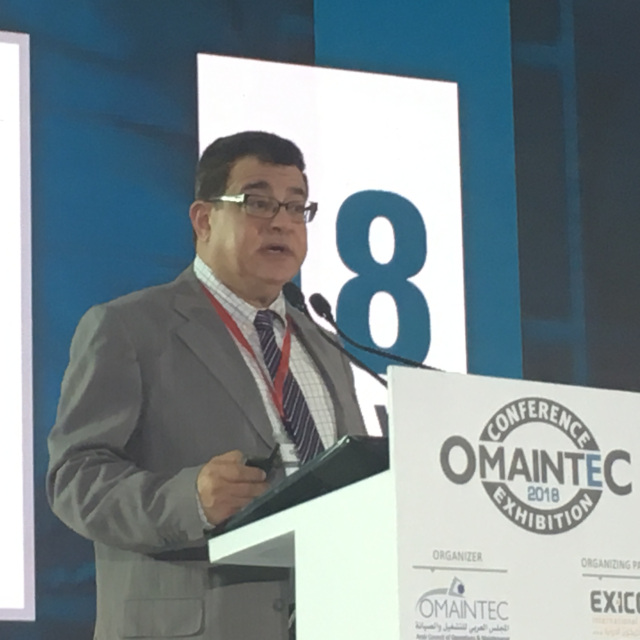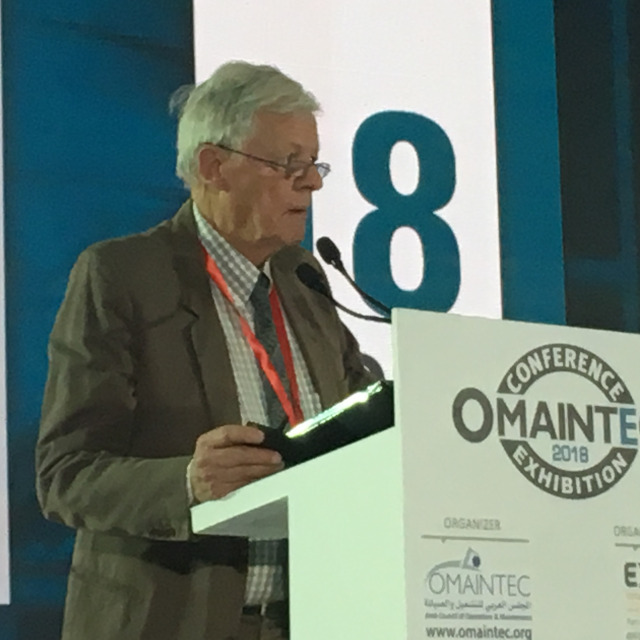 left: Mr. Fuad Alshaikh Abdulla (Bahrain); right: Eng. Guido Walt (CH).
Session Maintenance Management
Dr. Isam Kabbani (KSA)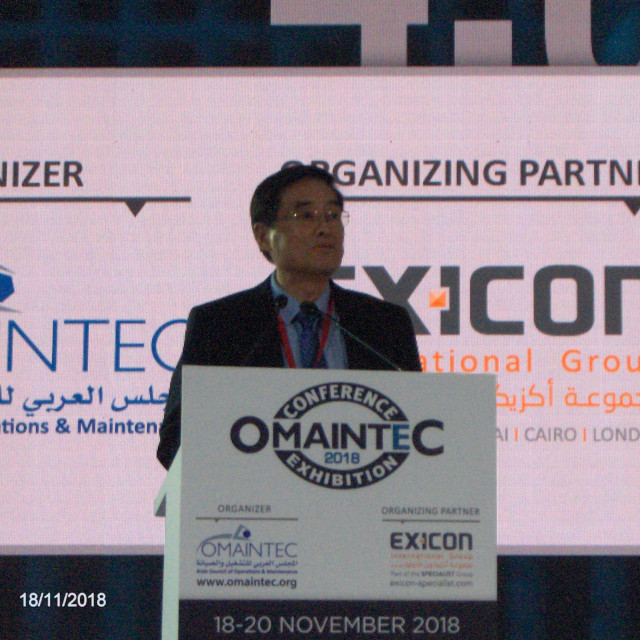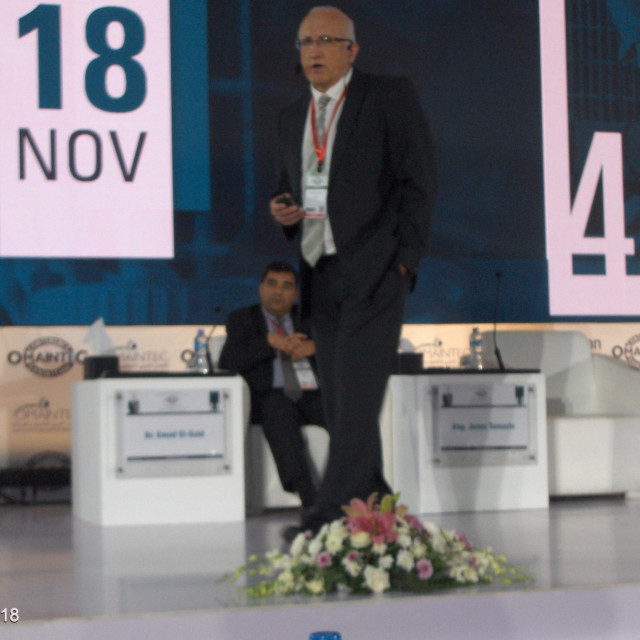 left: Prof. Li Baowen (CN); right: Eng. Janez Tomazin (SLO).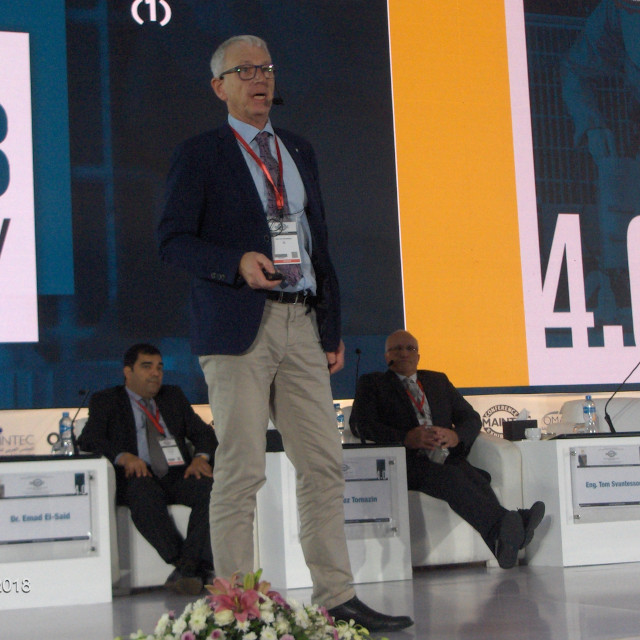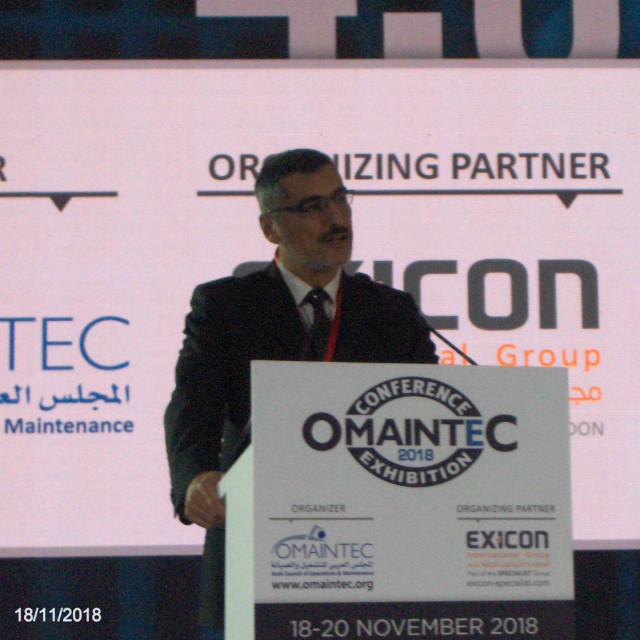 left: Eng. Tom Svantesson (DK); right: Dr. George Effraimidis (GR).
Session Operation and Maintenance of electrical systems
Eng. Daniel Pfammatter (CH)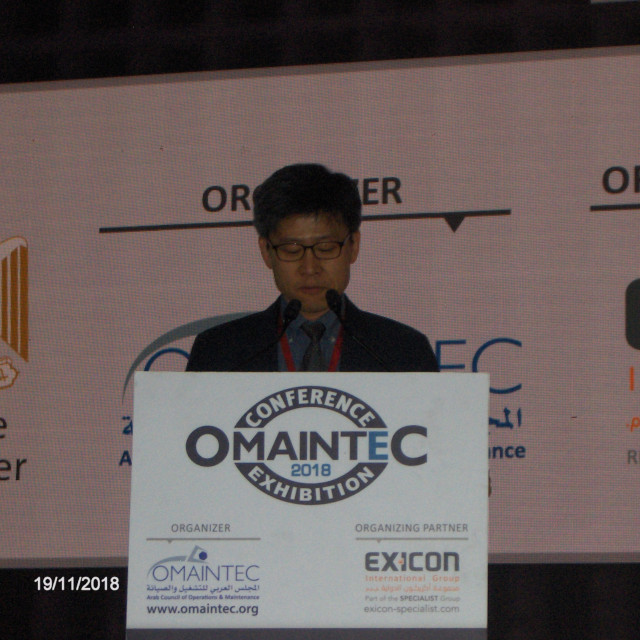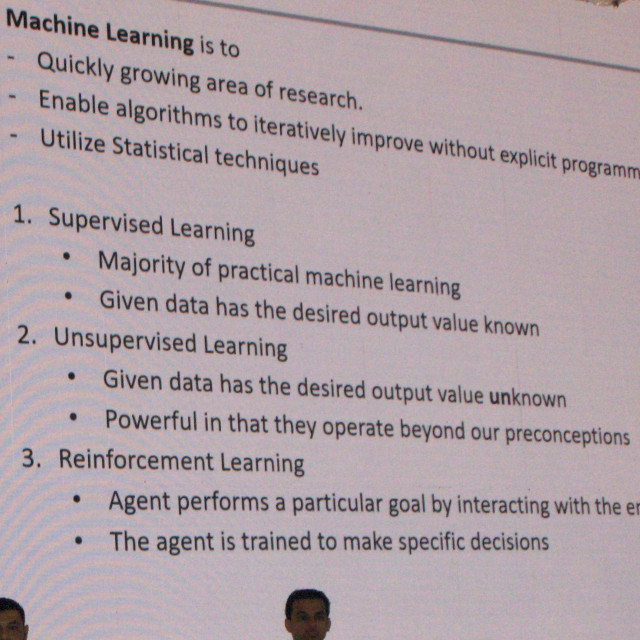 left: Prof. Chi-Guhn Lee (Can) expaining a logical classification of machine learning (right).
Board Meeting of the International Maintenance Association
18 November 2018, Intercontinental Citystars Hotel, Cairo - Egypt.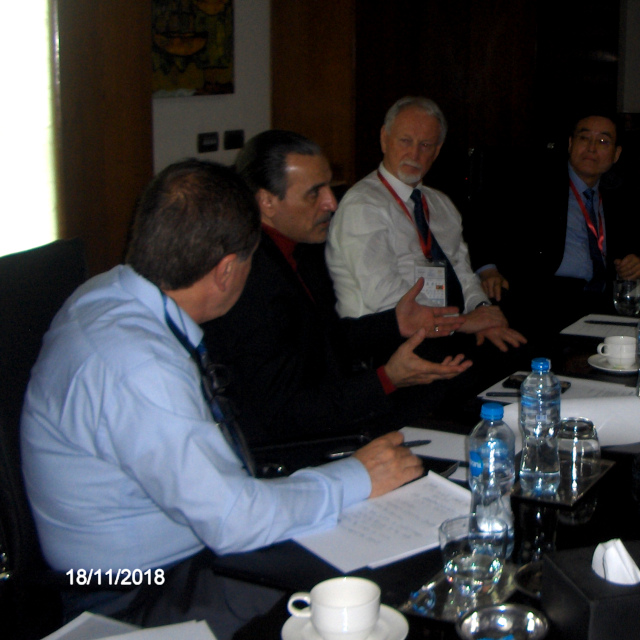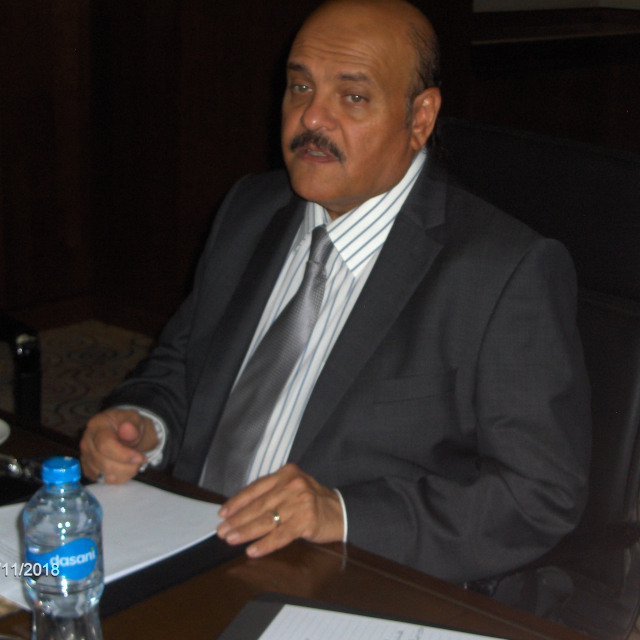 left: Eng. Basim Sayel Mahmoud (KSA), Mohammad Al Fouzan (KSA) James Kennedy (AU) and Prof. Li Baowen (CN),
right: The Chairman Dr. Zohair Al Sarraj (KSA).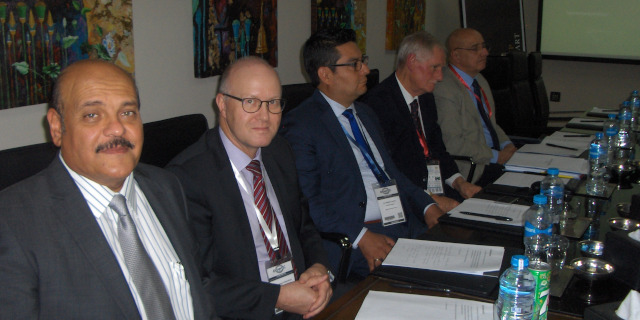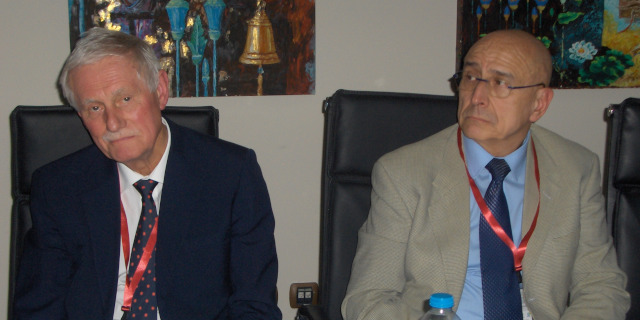 left to right: Dr. Zohair (KSA), Andreas Weissenbach (DE), Rolando Fuentes Reyes (BO),
Dr. Alan Wilson (UK), Prof. Claudio Rolandi (CH).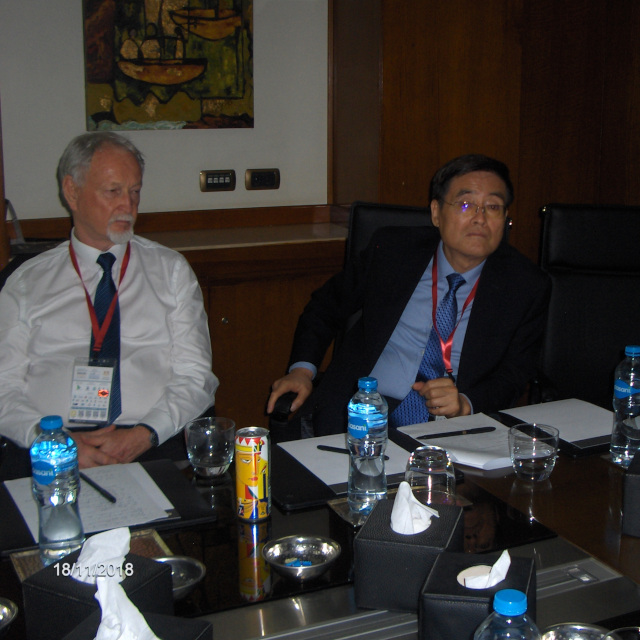 James Kennedy (AU) and Prof. Li Baowen (CN).
Exhibition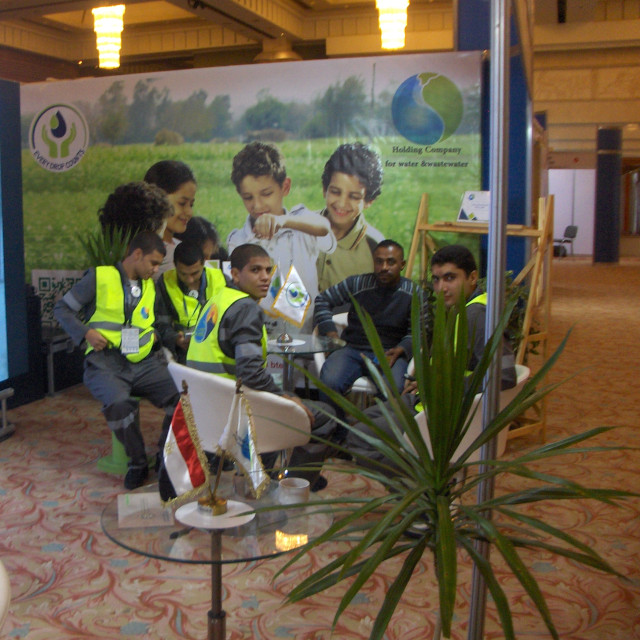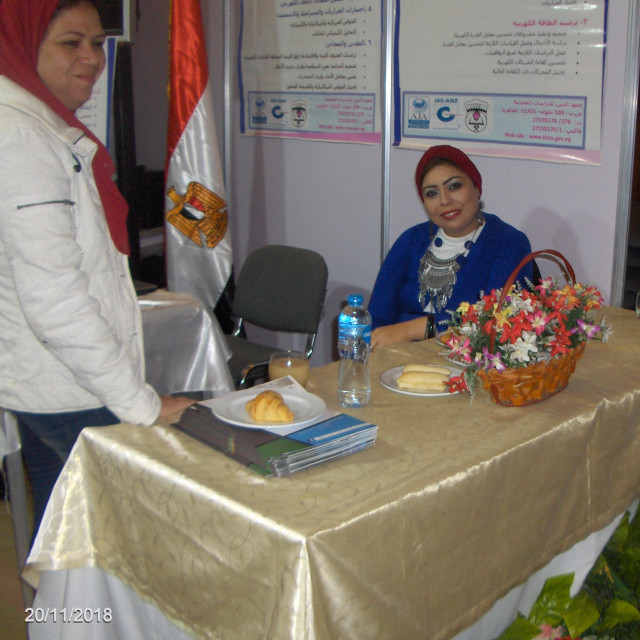 left: The yellow vests; right: flowers for peace.
Gala Dinner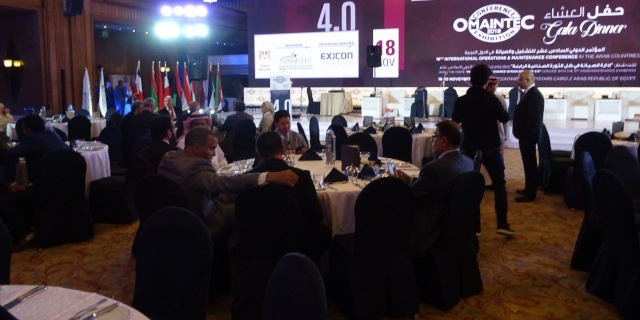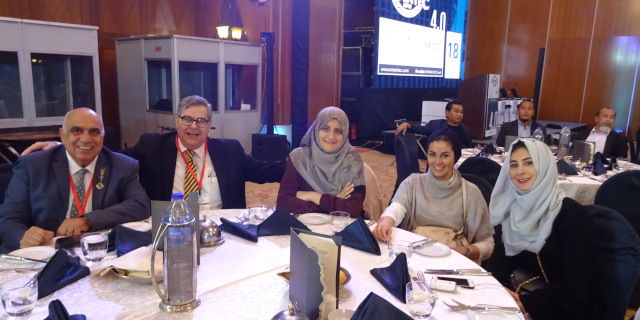 Prof. Hossam Eldin Elborombaly (KSA) and Prof. Emad W. Shublaq (KSA) with their entourage.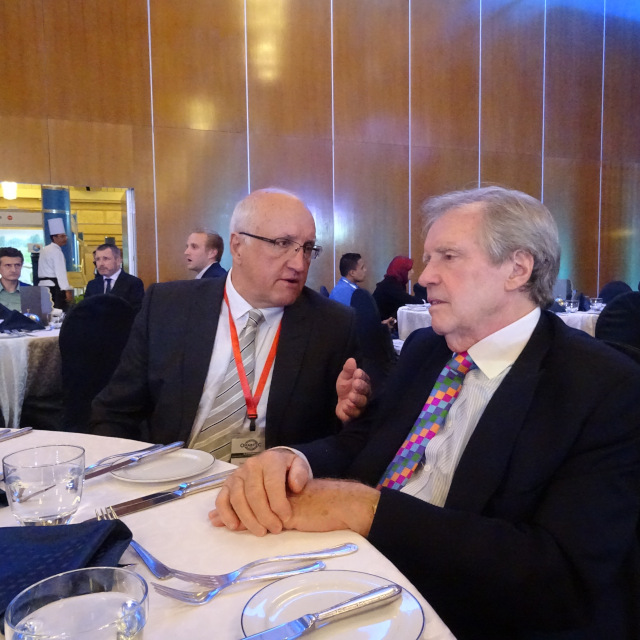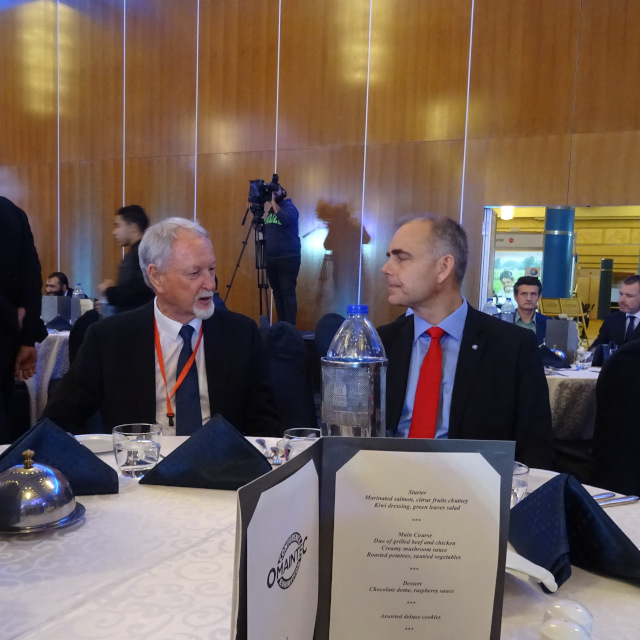 left: Janez Tomazin (Slo) and Peter Willmott (UK) right: James Kennedy (AU) and Torsten Ekström (SE)
Closing Session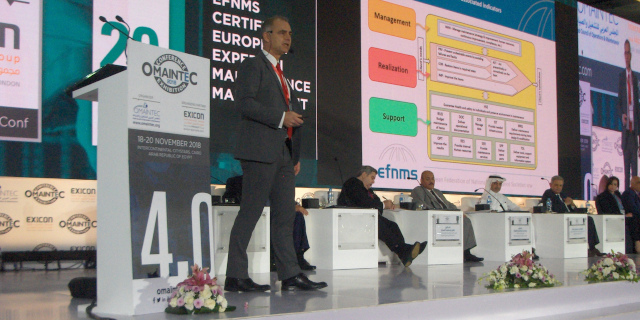 Torsten Ekström (SE), presenting the EFNMS Certified Expert in Maintenance Management.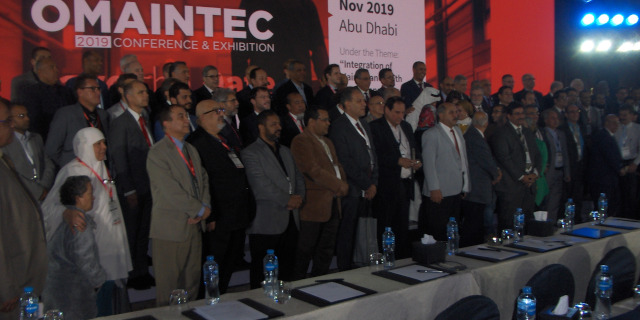 It was a great time, Thank you very much!
Visit of Alexandria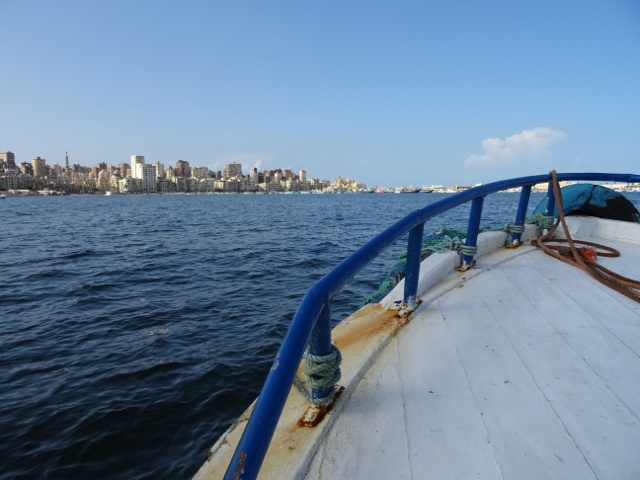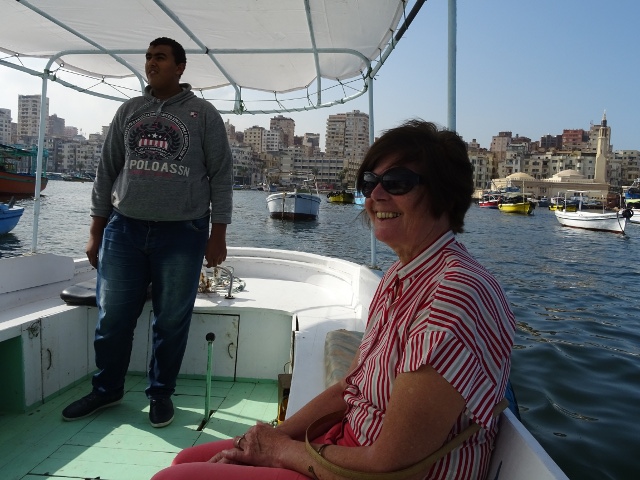 left: Alexandria port: right; Barbara Walt (CH)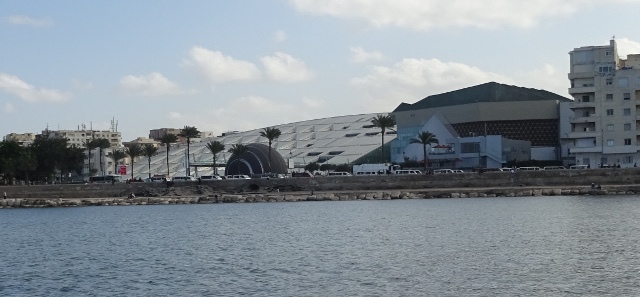 The library of Alexandria built on 2001 by Kjetil Traedal Thorsen (NO) and his international Snohetta team.
CEN/TC 319 Maintenance
European Committee for Standardization (CEN)
26th Plenary Meeting
25 October 2018, UNI-Office, Milano, Italy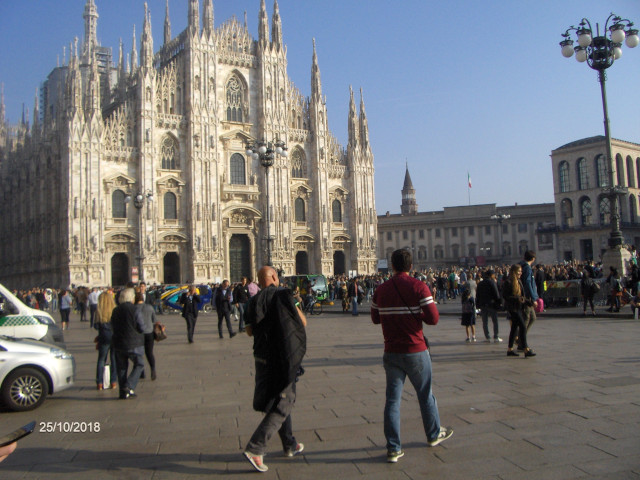 Piazza del Duomo.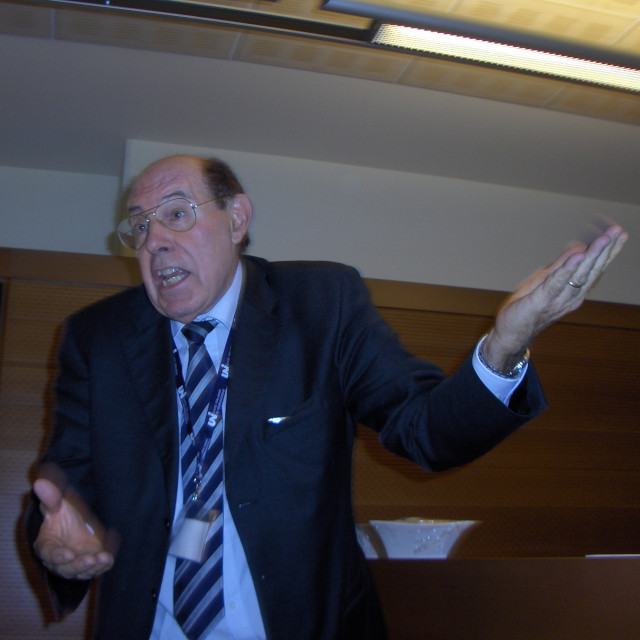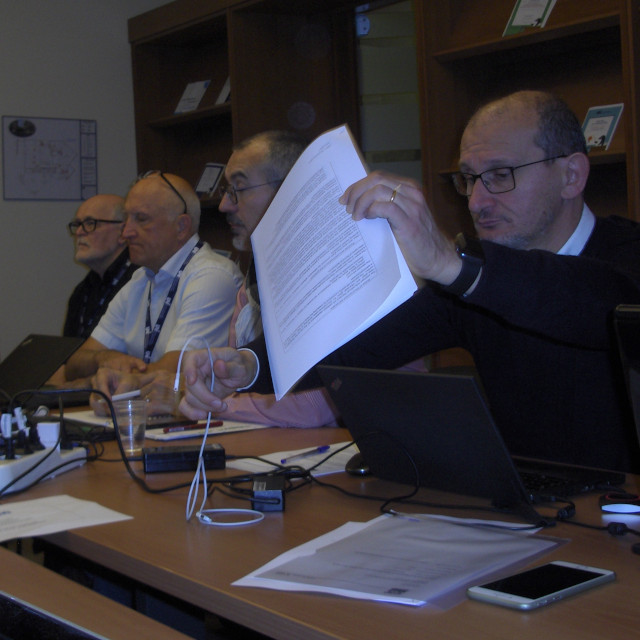 left: Franco Santini (IT), Chaiman of CEN TC 319 Maintenance - "Can you hear me?"
right: Fabrizio Tacca (IT), Secretary of CEN TC 319 Maintenance - Stress in-between paper, connection and laptop.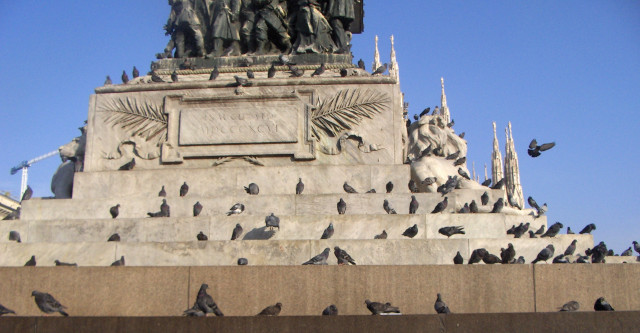 Example of hierarchy.
EFNMS General Assembly
23 September 2018,
Hotel Radisson Blu, Antwerp (Belgium)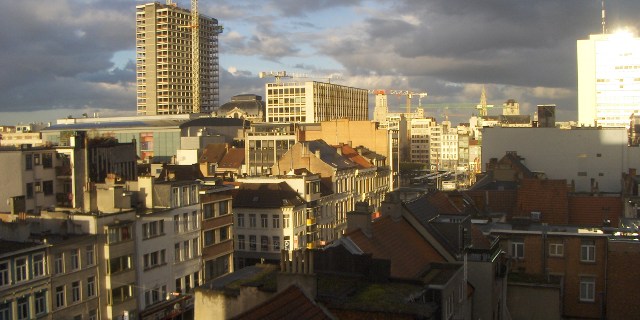 Antwerp in the morning sun.
General Assembly: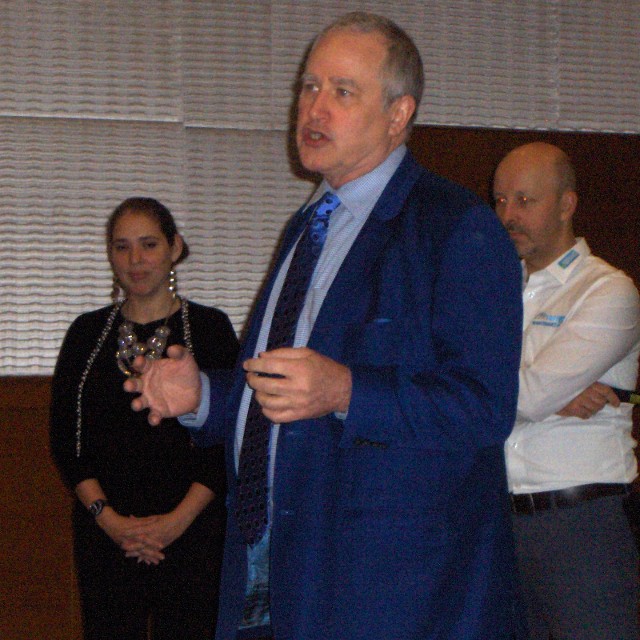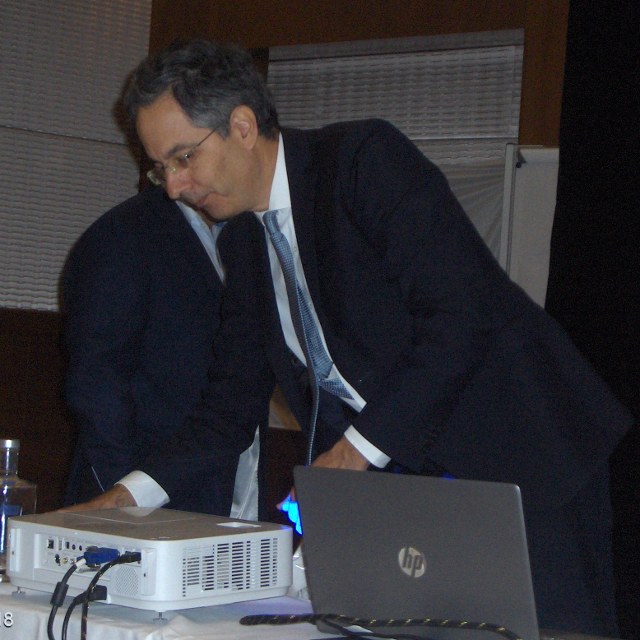 left: Terrence O'Hanlon (US) opening the General Assembly; right: Cosmas Vamvalis (GR), Chairman EFNMS.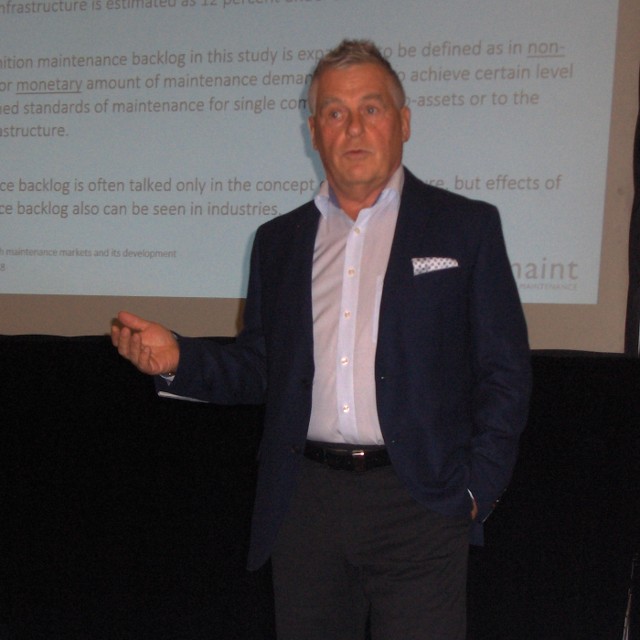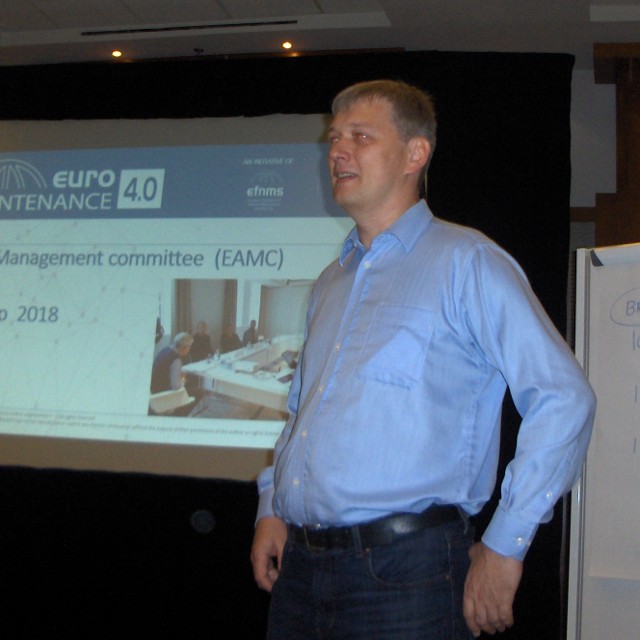 left: Ilkka Palsola (FI) saying that maintenance deficit in infrastructure is important;
right: Giedrius Slavickas (LV), new member from Latvia.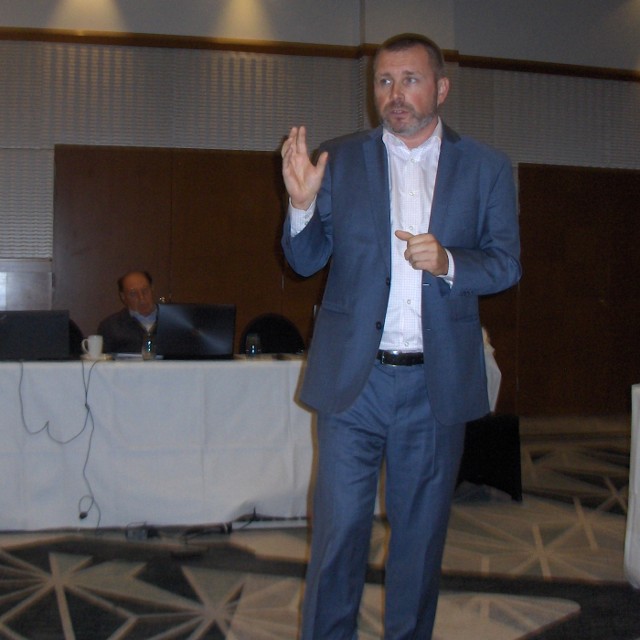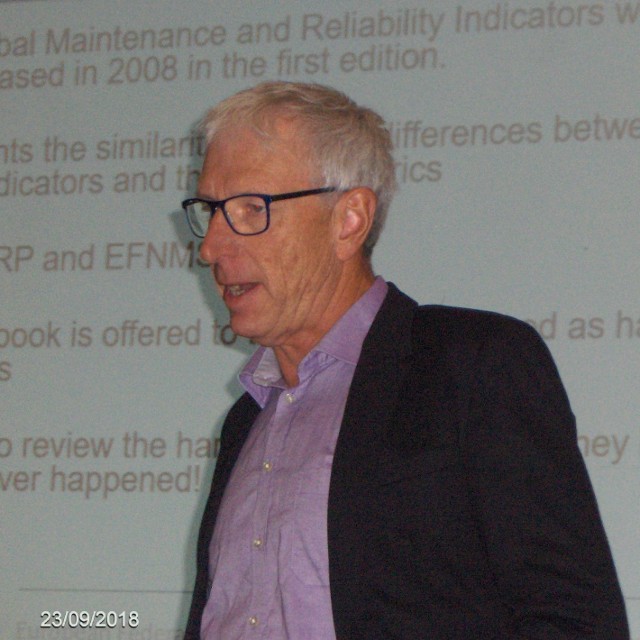 left: Tomas Hladik (CZ) proposing to merge WG 5 and WG 6; right: Tom Svantesson (DK) about benchmarking and EN 15341.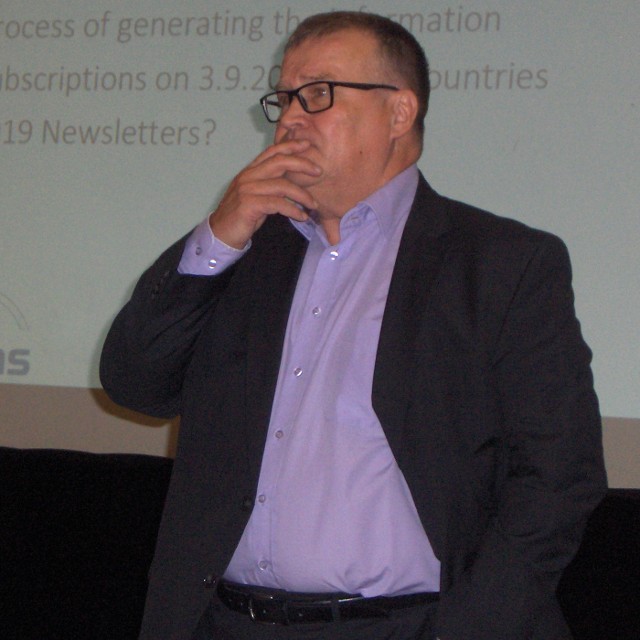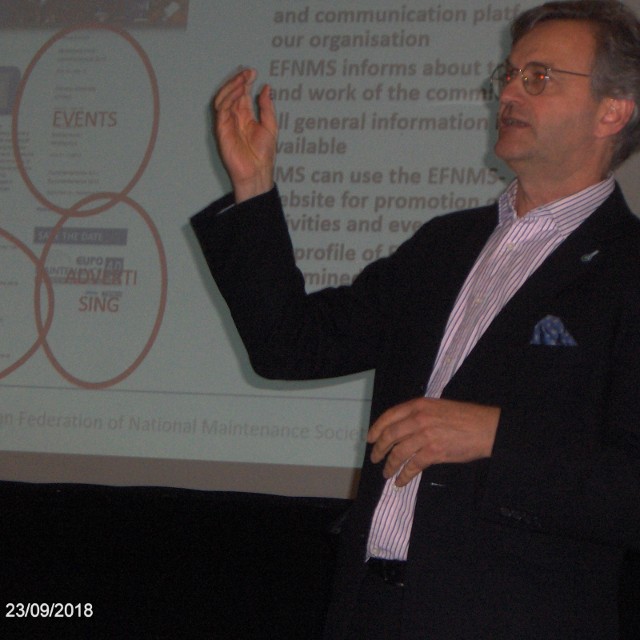 left: Jaakko Tennila (FI) pushing the Newsletter EFNMS; right: David Merbecks (DE) explaining the website EFNMS.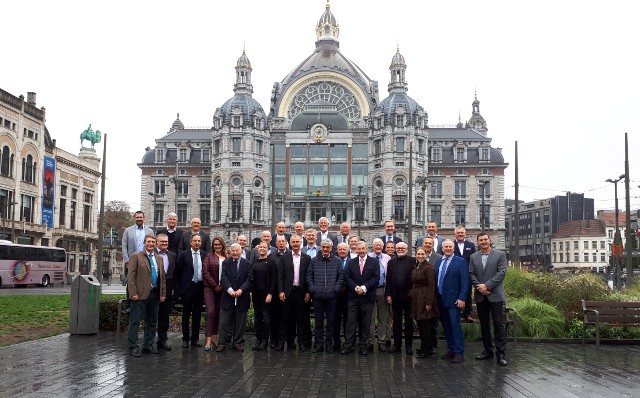 Participants of the General Assembly 2018 in Antwerp (photo BEMAS).
Dinner: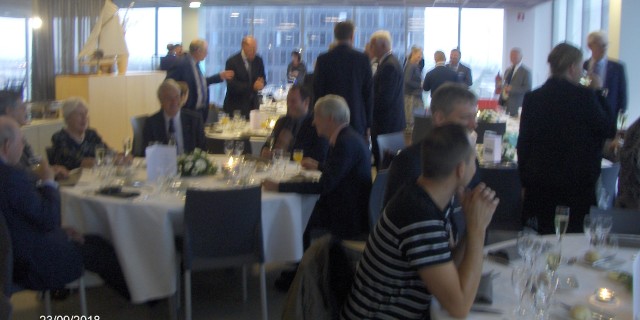 fmpro
8ème Assemblée Générale
21 mars 2018, Foire Lucerne, Lucerne (Suisse)

Good News: En 2017, 178 agents de maintenance ont été brevetés.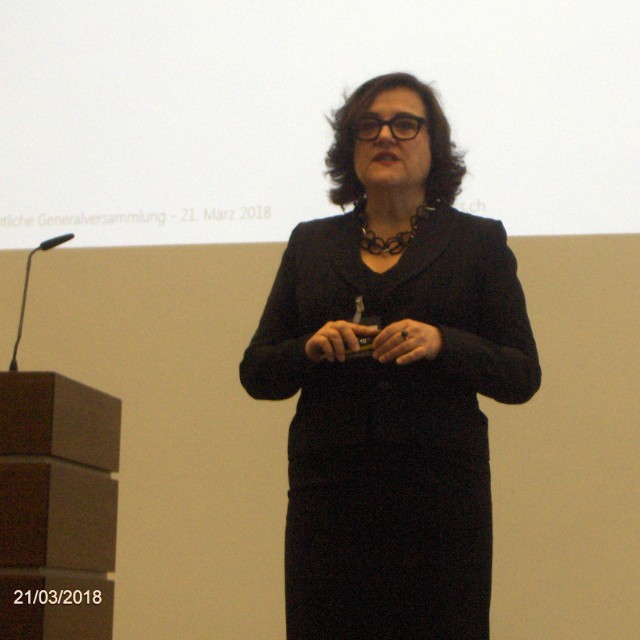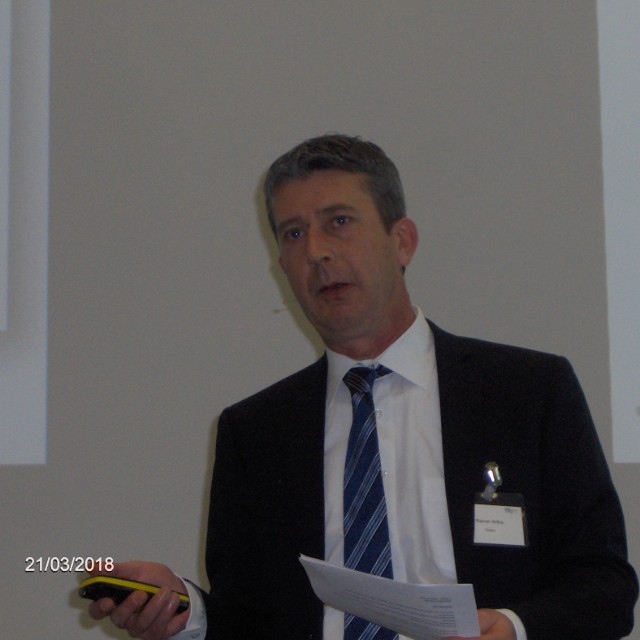 gauche: Susanne Baumann, Présidente fmpro; droit: Rainer Artho, Gérant fmpro.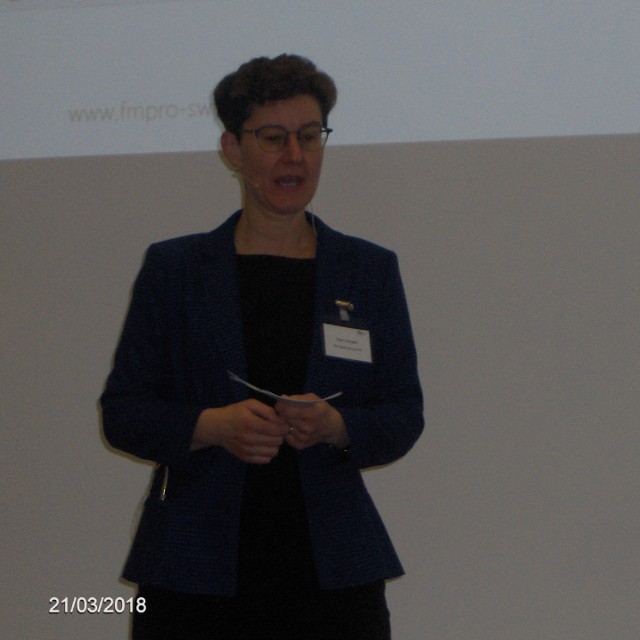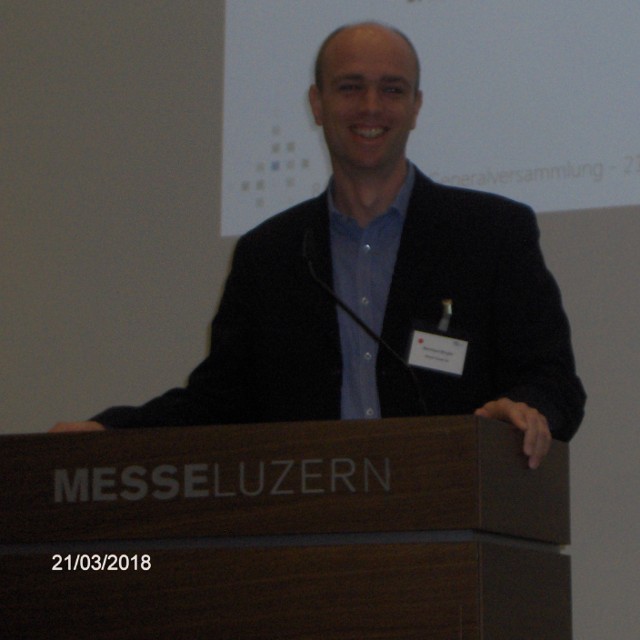 ont été élus:
gauche: Karin Schaad, Vice-présidente fmpro; droit: Bernhard Bürgler, Comité fmpro - Maintenance Industrielle.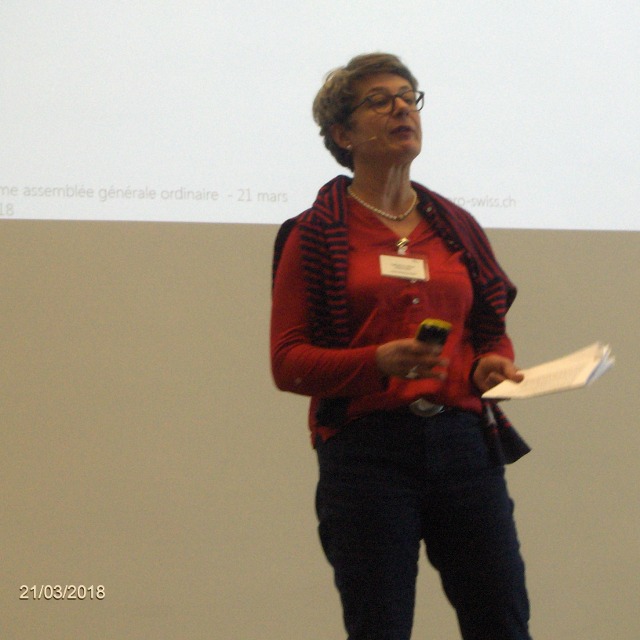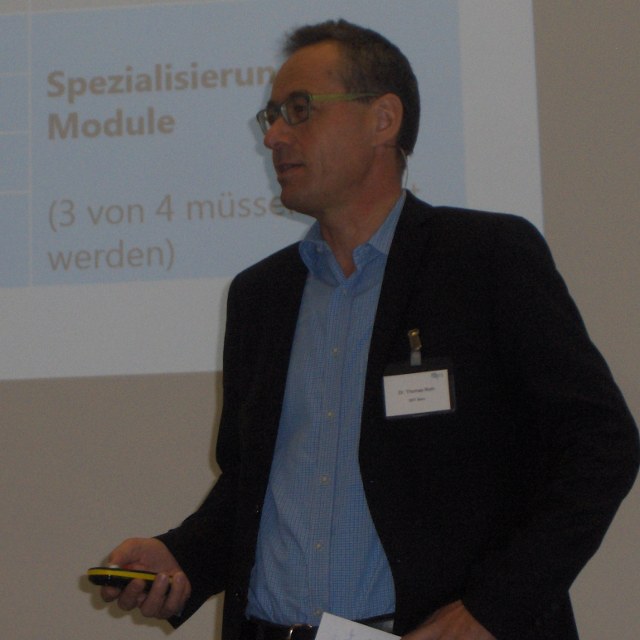 Es wurden neu gewählt:
gauche: Katharina Alföldi, Innovation in Health Care; droit: Thomas Roth, Committee fmpro - Education.
Wear-Management organise des formations intra-entreprises. Construites sur mesure, ces formations sont dispensées au sein de l'entreprise sur des thèmes choisis par celle-ci.
Pour plus d'information ou des conseils techniques, n'hésitez pas à nous contacter.